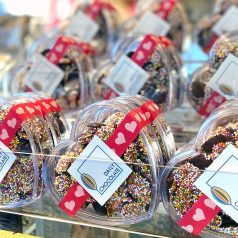 Looking for something sweet for your sweetie? Whether you're celebrating Valentine's Day with your partner, observing Galentine's Day with your best gals, or simply treating yourself to some self-love this Valentine's Day, we think that a special treat from Daily Chocolate is a perfect way to celebrate. Our Member Deals Spotlight shines brightly on this local chocolatier and all of their decadently delicious products are 20% off for member-owners from February 10th – 16th. Read on to learn more about this sweet little chocolate shop hailing from Vergennes, Vermont, and the people who put the love into the chocolate: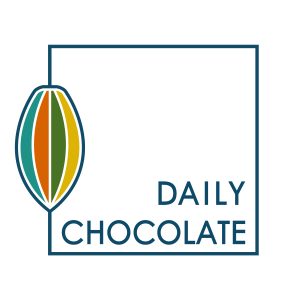 Daily Chocolate opened in 2006, the creation of Florey Mahoney and her partner Chris White. Three years later, after planting firm roots at 7 Green Street, the shop was purchased by Jen Roberts and Judd Markowski, an extended family of the shop's originators.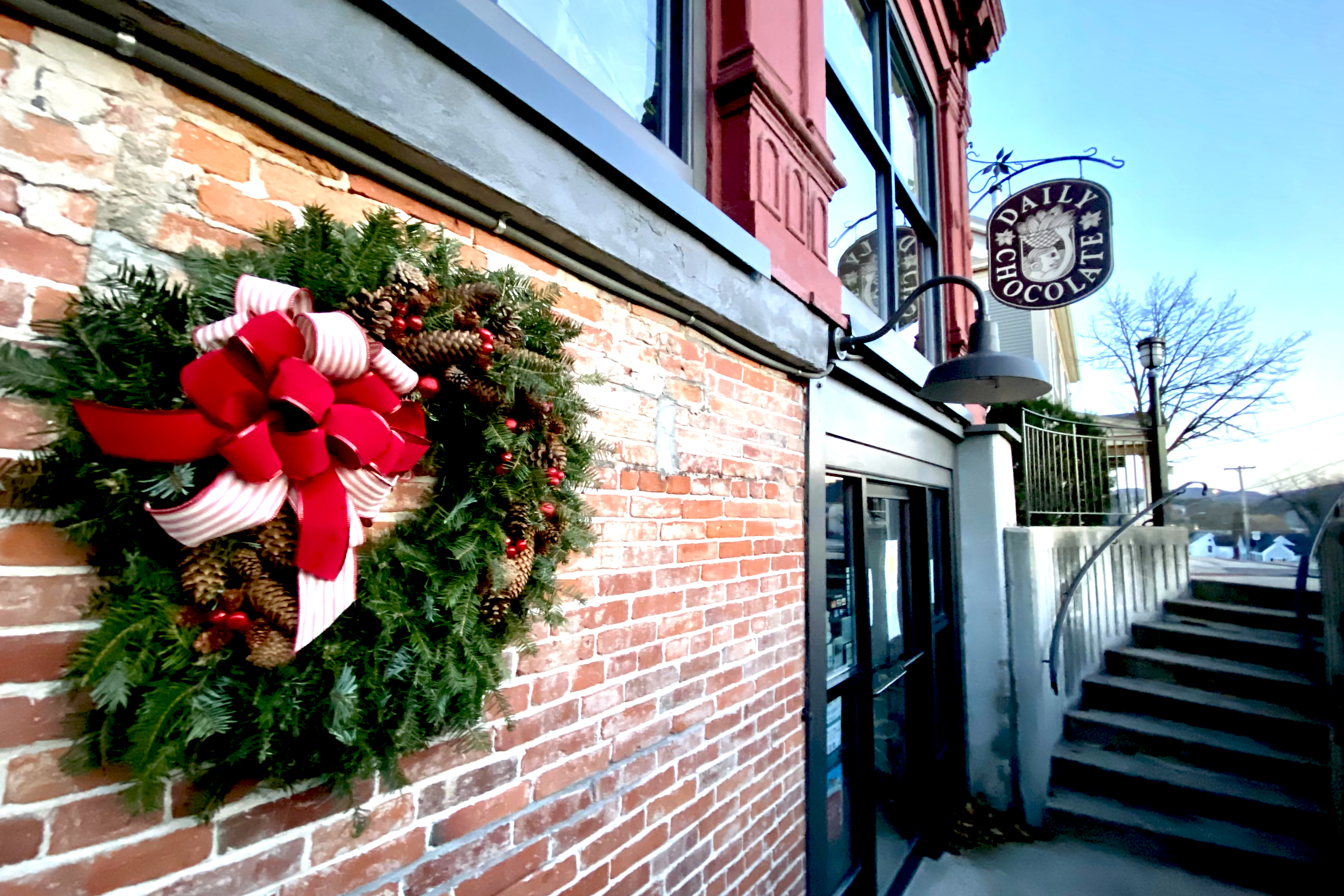 Jen continued to operate the Daily Chocolate for the next ten years, vastly expanding the menu, and growing its reputation for creating delectable and unique confections. Under Jen's creativity, she expanded the wholesale markets throughout Addison and Chittenden Counties. Thanks to Jen, Daily Chocolate can be found at numerous coffee shops, farms, and healthy food markets. Helping Jen along the way was Christina Caniyo, author, apothecary, and chocolatier, who was with the shop since it first opened in 2005. Also, a regular at Daily Chocolate, Vergennes artist and chocolatier Bethany Farrell.
On December 1st of 2020 Daily Chocolate changed hands once again. Leading the shop into a new decade is artist and chocolatier Dawn Wagner.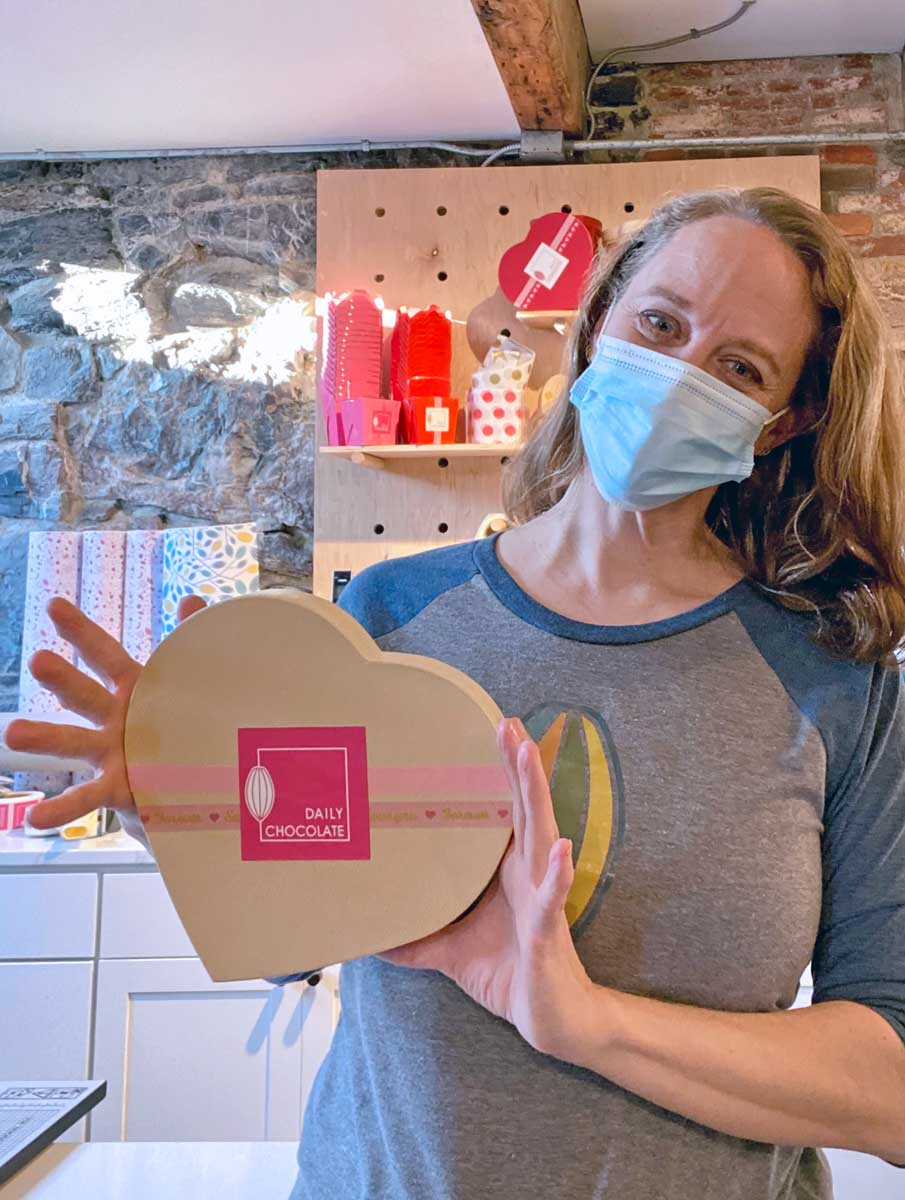 Dawn's first foray into chocolate was in the mid-'90s at Lake Champlain Chocolates. During her three years there she created some of the factory's finer chocolates, produced entirely by hand, including many sculptures and other decorative pieces. After moving to NYC to pursue her theatrical career, Dawn continued to make chocolate both professionally for El Eden in the East Village, and privately through her own company cocoSNAP!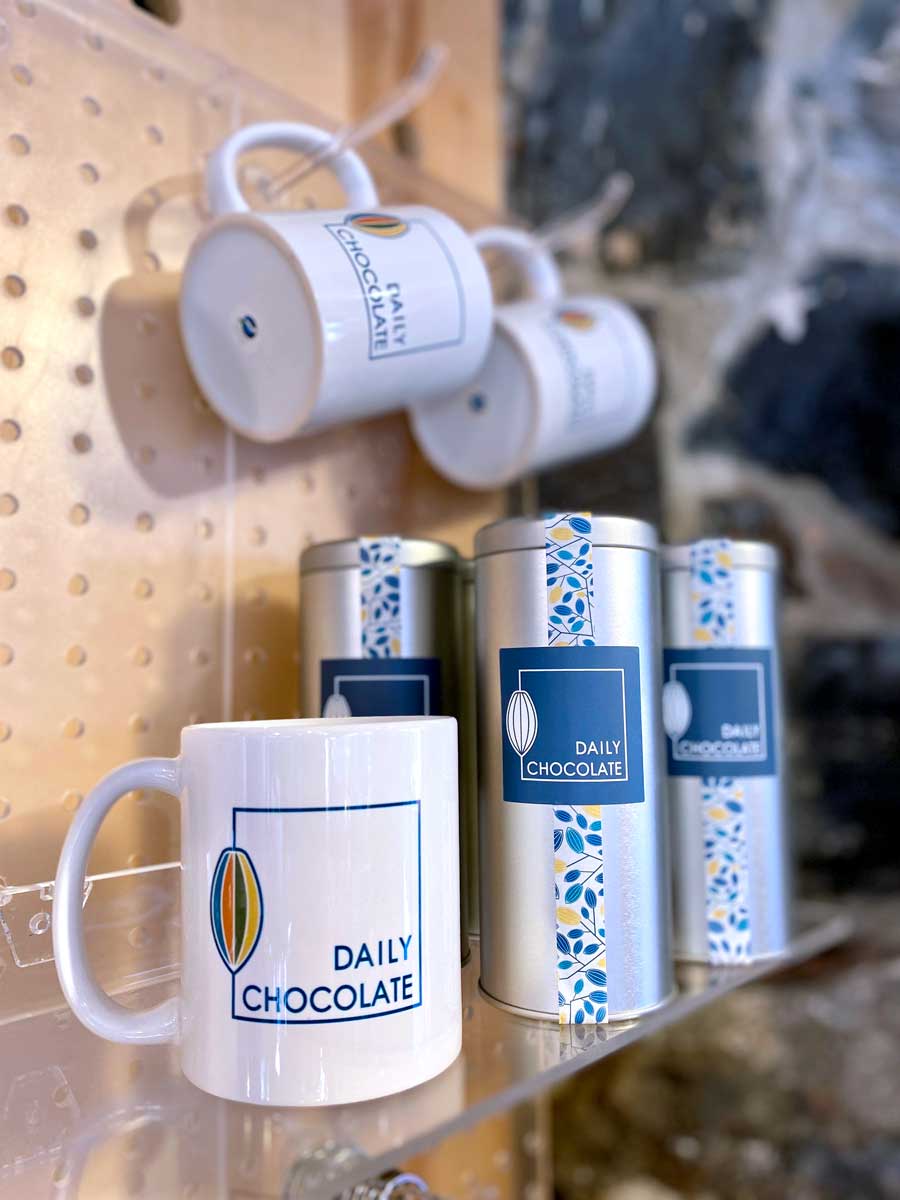 In 2016, after nearly 20 years in NYC working both Off and On-Broadway, Dawn, and her husband, actor Jeremy Holm made their triumphant return to Vergennes, Vermont. An old family friend to Jen's husband Judd, Dawn immediately began working seasonally at Daily Chocolate beside Jen, and very happily joined the team full-time in the spring of 2019.
It is one of Dawn's dreams-come-true to not only operate a chocolate shop but to be able to do it surrounded by friends and family in her home town.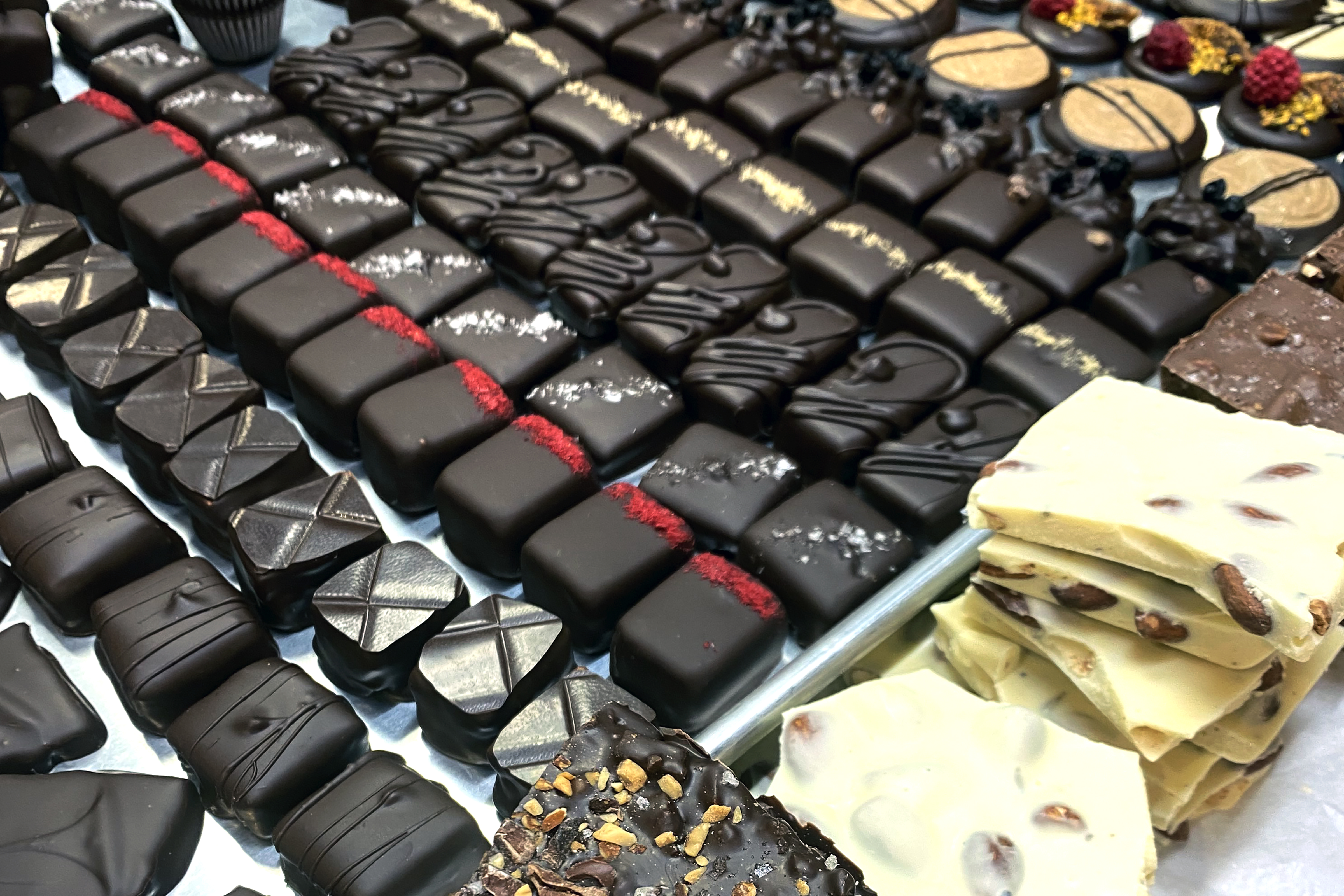 Quality Ingredients
Daily Chocolate works hard to choose the finest ingredients for our recipes. We use natural, whole foods, free of artificial flavors and colors. Our chocolate is soy-free, and all of our recipes have been modified to remove corn syrup and white sugar. We are committed to shopping locally and organic whenever possible. We are happy to support our local farmers by using Monument Farms dairy, local Vermont maple syrup, & honey, Lincoln Peak Wine, and Cabot Creamery's butter.
Sustainability
Daily Chocolate is committed to the wellbeing of our planet. Over the past few years, we have worked hard to reduce excessive plastics and increase recycled and biodegradable packaging and shipping materials. Please don't forget about the luckiest chickens in Addison County, the recipients of the contents of the Daily Chocolate compost bin.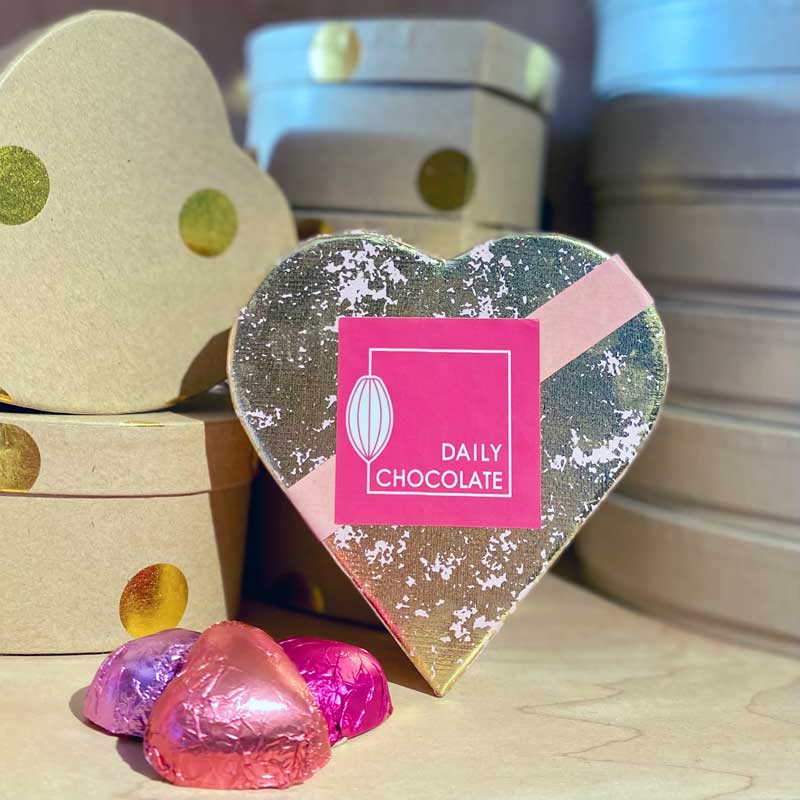 Ethical Practices
We are grateful for the equatorial farmers of West Africa and South America who grow the magical Theobroma Cacao plants that give us chocolate. We promise to source ethically and work with companies who comply with international standards, to end child and slave labor, and to pay these hard-working farm families a fair wage.
Creativity
Making Chocolate is like making theatre. It's magical, a little mysterious, and when done correctly, it's moving. Here at Daily Chocolate, we are committed to keeping our ideas fresh, our flavors inventive, and our look beautiful.