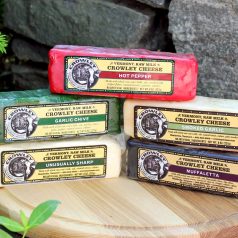 Local cheesemaker Crowley Cheese started churning out wheels of cheddar from the Crowley family kitchen way back in 1824, making it the very first Vermont cheese! Our Member Deals Spotlight shines brightly on Crowley Cheese from June 10th – 16th and all varieties of their cheddar cheese are 20% off for Member-Owners during that week! Read on to learn more about the rich history of this local cheese company and their commitment to producing exceptional cheddar cheese for nearly two centuries: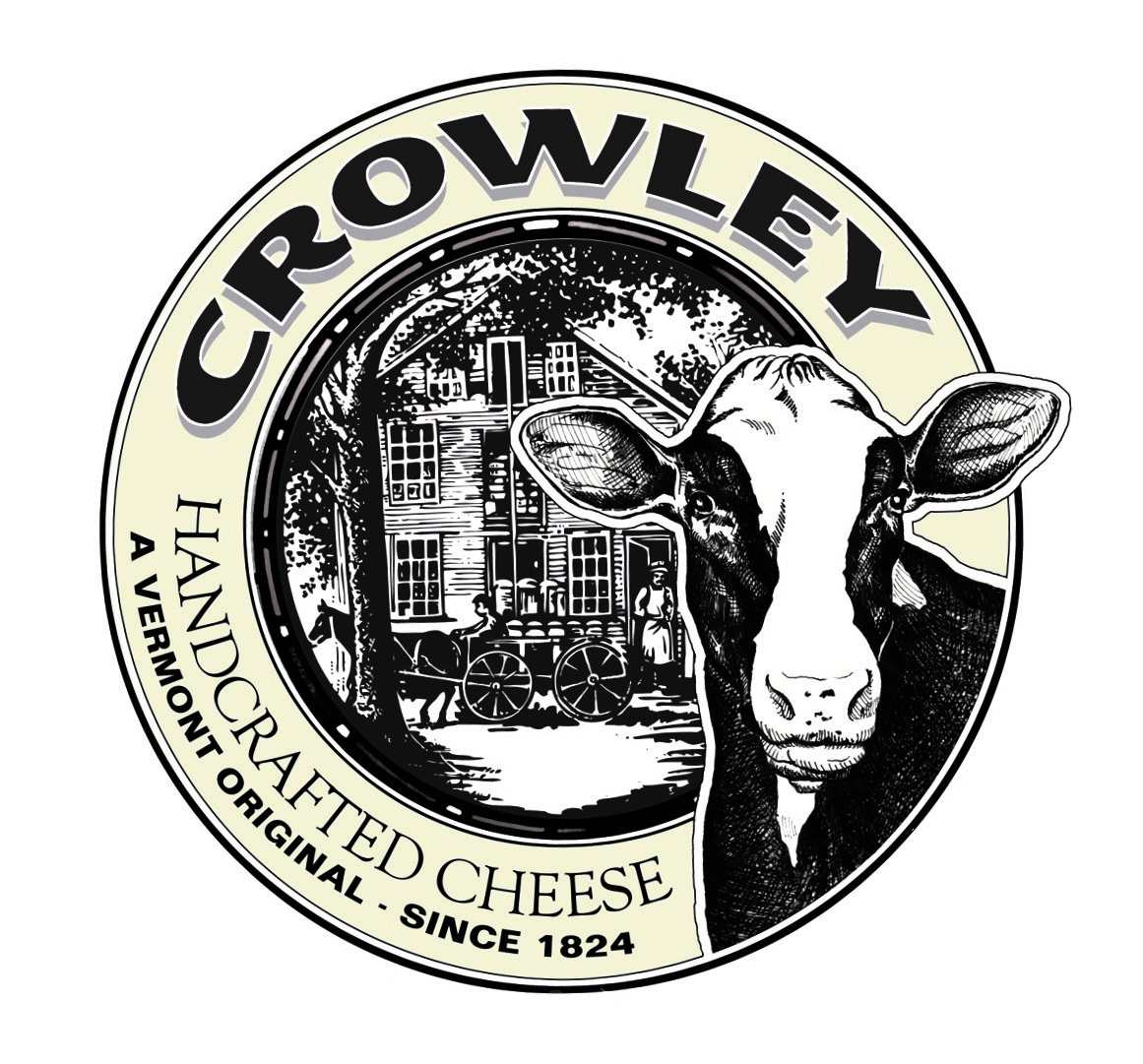 According to their website, award-winning Crowley Cheese has been made in the Green Mountains of Vermont from the same recipe, in the same manner, since 1824. Hand-made the old-fashioned way, it's cheese the way it used to be — all-natural, with no additives or preservatives. Pure, simple, delicious: cheese that everyone will love.
Crowley Cheese is made by hand using traditional methods first used by company founder Winfield Crowley. The cheese originates from fresh, whole, unpasteurized milk from cows that are certified BST and BGH-free and is made without additives or preservatives. The texture is distinctively smooth and creamy and the flavor is often described as cheddar "without the bite."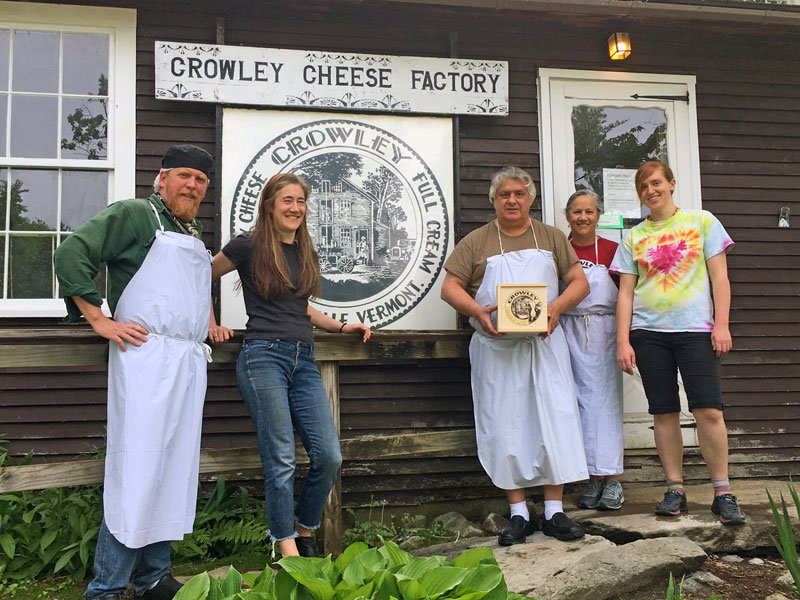 Crowley's cheesemaking history originally began in the Crowley Farm kitchen in Healdville, Vermont, in 1824. By 1882, they'd outgrown the kitchen and Winfield Crowley built the present-day Crowley Cheese Factory – now recognized as A National Historic Place – making it the oldest continuously operating cheese factory in America. Over a century ago, when the Vermont landscape was dotted with dairy farms, Crowley Cheese was one of many small cheese producers flourishing in the state. At that time, almost every Vermont village had at least one cheese manufacturer; some villages had as many as six cheesemakers. Because refrigeration was yet to be invented, farmers were unable to store surplus milk, and so they would wisely bring their excess milk to the nearest local cheesemaker to make something out of it — cheese!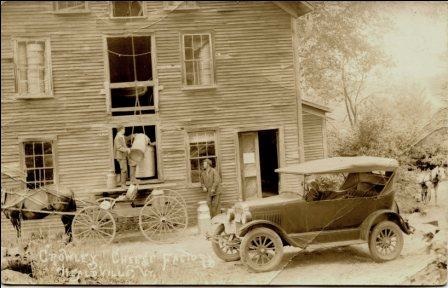 By the early part of the twentieth century, the unique qualities that attracted Crowley's first believers in Vermont were being tasted and cherished by people all over the East Coast. The first Vermont cheese was born, and Crowley Cheese started a romance that would turn into a full-fledged love affair as the century came to a close.
Today, nearly 200 years later, Crowley Cheese continues to make one of the finest cheeses in America and the recipe remains unchanged. They invite you to visit their original cheese factory to get a glimpse of the cheesemaking process and tour the historic building that echoes with the rich history of the family business. They usually make cheese three days during the week – typically Tuesday through Thursday – but the schedule can be variable, so they suggest calling ahead to confirm production is underway if you wish to see the cheesemaking action in progress. Of course, they welcome you any day of the week to check out the facility, sample their tasty cheeses, and browse the factory gift shop. They're typically open Monday-Friday, 8 am – 4 pm and Saturday-Sunday 10 am – 4 pm.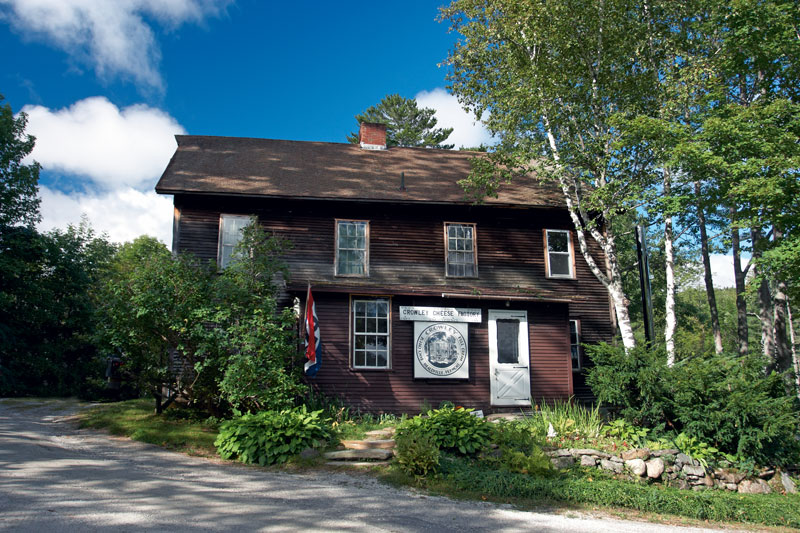 To learn more, be sure to visit their website and don't miss their collection of recipes, from mac and cheese to frittatas, showcasing the best qualities of their cheeses in a variety of meals.