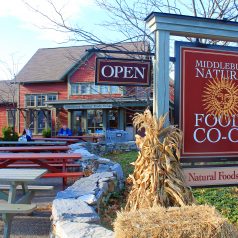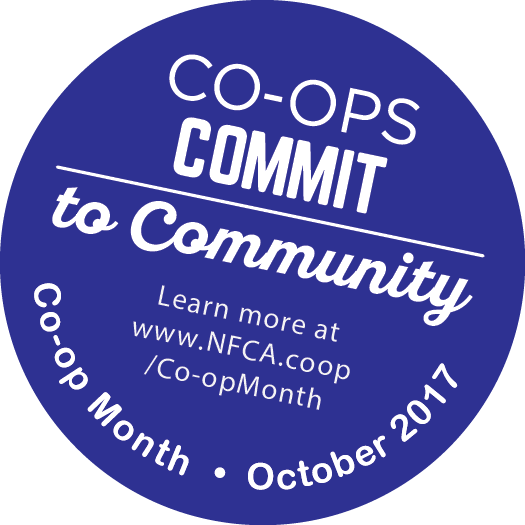 October is International Co-op Month! We're celebrating all month long with special store promotions on products made by cooperatives like Organic Valley, Equal Exchange, Alaffia, Frontier, Blue Diamond, Cabot, La Riojana, and Real Pickles, to name a few. We're also celebrating this special month by spreading the word about the cooperative business model and what makes it so unique.
What is a Co-op?
There are over 2.5 million cooperatives around the globe, including food co-ops, agricultural co-ops, housing cooperatives, artists' co-ops, credit unions, and even cooperative sports teams! Despite our diversity, we are all unified by the Seven Cooperative Principles, which are a set of ideals that form the basis for how cooperatives around the world operate. They were created in 1844 by the founders of the very first co-op, the Rochdale Society of Equitable Pioneers in Rochdale, England, and we are still guided by this same set of principles today.
In short, cooperatives exist to meet the needs of their member-owners and their communities. They are democratically controlled by their member-owners through an elected Board of Directors, and the profits generated by a cooperative are equitably distributed back to the member-owners and the community through patronage dividends and community philanthropic activities. "When you shop at your local food co-op, you're getting more than good food for you and your family," said Erbin Crowell, Executive Director of the Neighboring Food Co-op Association (NFCA). "You are also joining with other people in your community to build local ownership, provide good jobs, support your local farmers and producers, and build stronger, more vibrant communities."
From food co-ops to farmer co-ops, worker co-ops to credit unions, and housing co-ops to energy co-ops, many different types of co-operatives contribute to our communities and the economy. Co-ops are also more common than you might think: here in the United States, 1 in 3 people are members of at least one co-op or credit union. Nationwide, cooperatives create 2.1 million jobs and generate more than $650 billion in sales and other revenue annually. Because they are member-owned, co-ops empower people from all walks of life to work together to build a better world.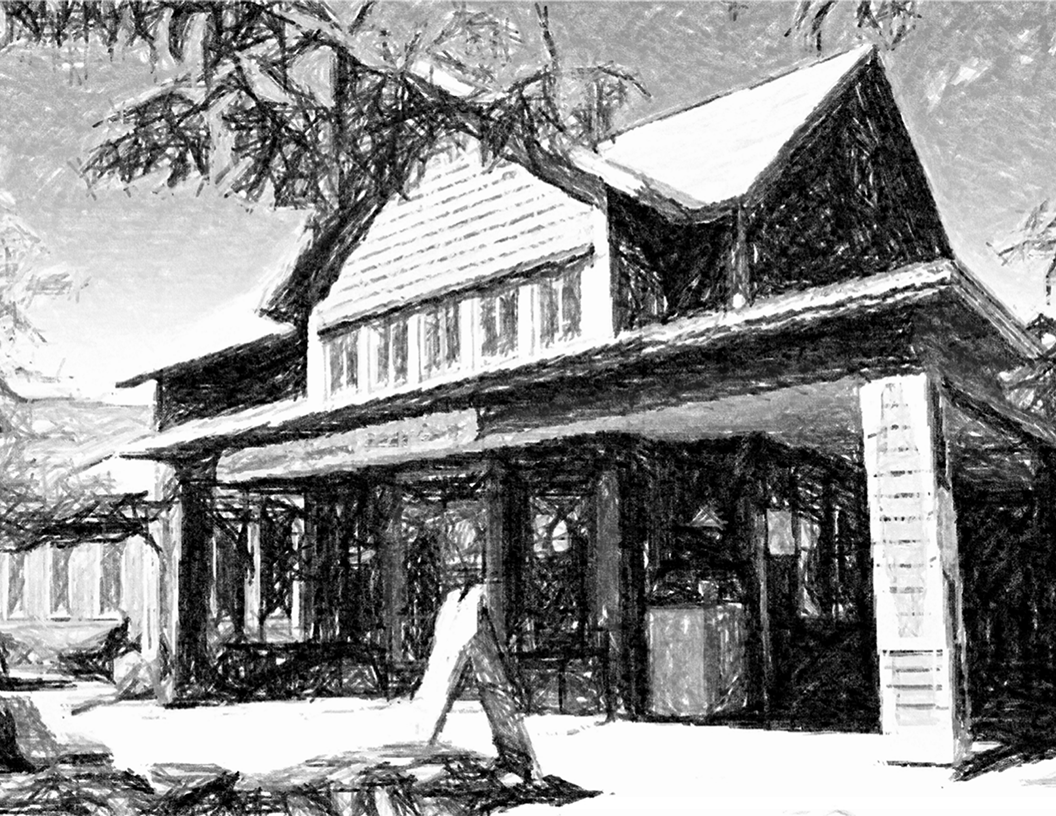 Our Co-op
Our cooperative began in the early 1970's as a pre-order buying club with a goal of providing members with wholesome, natural foods. Fast forward 40 years and there are now over 4,700 member households in this community that own our Co-op! Our member-owners elect an eleven-member Board of Directors to develop policies which guide the fundamental direction of our cooperative and we have a General Manager to guide our staff in the day-to-day operations of the store.
Our Ends
Our Ends statement lists the reasons we exist as a co-op:
MNFC member-owners, customers, and the community benefit from
healthy foods
a vibrant local economy
environmentally sustainable and energy efficient practices
cooperative democratic ownership
learning about these values
We also have a buying criterion that guides our decision making about what types of products we offer. Our buying criterion includes a strong emphasis on local and organic products and we currently work with over 400 different local farmers and producers to make that happen.
Community Impact
This year's Co-op Month theme is "Co-ops Commit . . .", which invites cooperatives to complete the slogan in a way that reflects their priorities and visions for the future. We're excited for this opportunity to celebrate how our food co-op is committed to this wonderful community. As mentioned previously, we are locally owned by more than 4,700 member-owner households and profits generated by our cooperative are equitably distributed back to the member-owners and the community through patronage dividends and community philanthropic activities. We provide jobs to over 90 people and pay more than $3.5 million to local farmers and producers every year. $1.3 million of that goes directly to Addison County farmers and producers. Last year, we were able to donate $51,000 to various Addison County-based nonprofits and donate over 12,000 pounds of food to local food shelves. And we couldn't do any of it without your support!
We're awfully proud to serve this community and to be so well supported by our member-owners. When a community-owned store like our Co-op thrives, we see it is a reflection of a thriving, healthy community. As we like to say,  It's YOUR Co-op – own it!