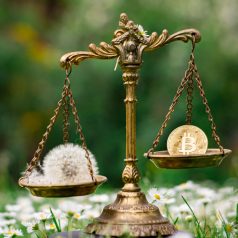 "98% fewer greenhouse gas emissions than animal milk mozzarella!" boasts the advertisements for a new variety of vegan cheese I was recently excited to try. A product that is energy efficient, meets my dietary needs (gluten and dairy free), and tastes delicious? A win-win situation! But as I add it to my basket, I always feel conflicted. This cashew-based cheese is certainly not local. What is the true environmental and social impact of this product that is not boasted on the label?
So what is a Co-op shopper to do? The truth is, there is no one way to eat. We all have to make informed compromises every time we fill our shopping carts.
Sometimes I feel like there's nothing left to eat that doesn't conflict with at least one of my environmental, social, or dietary criteria. I recognize that statement isn't true–choosing my foods through these criteria is something I'm able to do because I have the privilege of food security. And yet still, as a conscious consumer who also has dietary restrictions, I am often perplexed by the balancing act of feeding my family. The paradox of choice–a malady of the privileged–sneaks into my consciousness each time I grocery shop.
People have been telling me how to eat for most of my life. Since I was diagnosed with a digestive disease at the age of 10, I've had people tell me everything from: "What you eat has no impact on your condition," to people telling me to eat a highly limited diet. At different points, I've been told not to eat: dairy, gluten, all grains, sugar, peanuts, chocolate, onions, garlic, all raw vegetables, tropical fruit, and more. I've also had people tell me I could cure my condition without western medicine if I simply ate: beans at every meal and mostly cruciferous vegetables such as broccoli and cabbage. Or if I just ate a lot of coconut oil. The list goes on. It's exhausting.
But my choices about what I eat go beyond myself. I believe that grocery shopping can be a radical act. I can use my dollars to support businesses–such as our Co-op–that make a difference in the world as a mission-based retail organization.
I am grateful that the Middlebury Natural Foods Co-op strives to meet a variety of people's needs, wants, and perceptions of the world. The Co-op's job is to provide a range of foods that meet the organization's buying criteria, and also serve the Co-op's Mission and Ends statement. Within that framework, the rest is up to us as shoppers to make our informed compromises–all of which are unique from other shoppers.
To be honest, I've continued to buy the vegan cheese even though in some ways it represents a personal tension for me, and a tension between two of the Co-op's Ends: "vibrant local economy" and "environmentally sustainable and energy efficient practices." I'm curious: how do you, as member-owners, navigate this tightrope? Is there one End that resonates with you more deeply than another and drives your decisions? I'd love to know: amanda@middlebury.coop
Amanda Warren is our Middlebury Natural Foods Co-op Board President