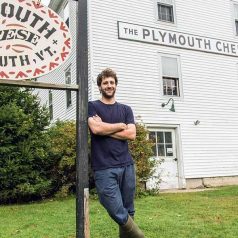 Our Member Deals Spotlight shines brightly this week on a family-run cheese factory hailing from the hills of Plymouth, Vermont known as Plymouth Artisan Cheese! From November 26th – December 1st, member-owners can enjoy a 20% discount on our full line of Plymouth cheeses, many of which are wax-dipped making them ideal for mailing to friends and family hoping for a taste of Vermont this holiday season. Read on to explore the rich history of the second-oldest functioning cheese-making facility in the country and the family that revived its age-old cheesemaking traditions: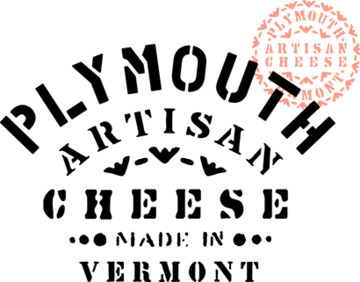 Plymouth cheese was first founded in 1890 by Colonel John Coolidge, father of President Calvin Coolidge, the 30th President of the United States. The factory still occupies the original building constructed in 1890 by Colonel John Coolidge, who created Plymouth Cheese to turn extra milk on his dairy farm into a product with a longer shelf life. Located on the Calvin Coolidge State Historic Site in Plymouth Notch, Vermont, for more than 125 years, it is the second oldest functioning cheese factory in the country. The recipe used by Coolidge was consistent with the typical granular curd recipe that the first European settlers brought with them in the 1600s.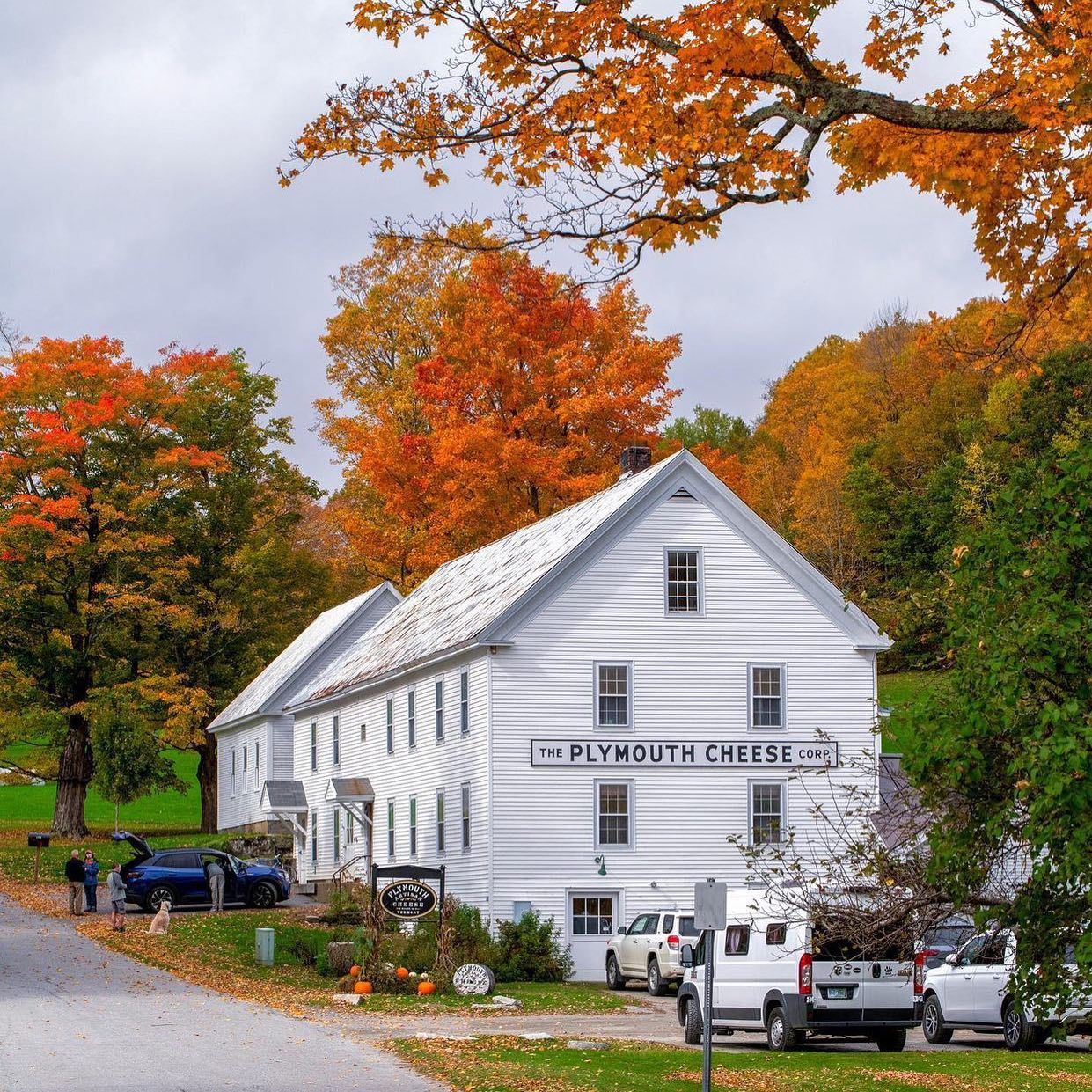 The dairy farm remained in the Coolidge family for several generations until 2009 when cheesemaker and Vermont native Jesse Werner fulfilled a lifelong dream by purchasing the business. Jesse is a graduate of the Vermont Institute of Artisanal Cheese (VIAC) at the University of Vermont where he studied the craft including chemistry, microbiology, cultures, and artisanal cheese design. He went on to apprentice with Marc Andre St. Yves of Fromager Conseil ENC/INTERNATIONAL. When the opportunity to take over arose, Jesse jumped.
Jesse then embarked on the momentous task of reviving the Plymouth Cheese Factory and that original 1890's granular curd cheese recipe, which he found while bringing the antique cheese factory and its equipment back to life. The revamped facility houses the complete cheesemaking process with all production, storage, waxing, and aging occurring right there on campus. To craft their cheeses, Plymouth Artisan Cheese uses only the finest, pasture-raised raw cow's milk, free of additives, antibiotics, and rBST. The milk is sourced from a single dairy herd from a sustainable, seventh-generation family farm 40 minutes up the road from the Coolidge homestead. The rich, open-bodied texture of granular curd cheese requires skillful cutting and continuous stirring of the curds — an artform that Jesse is proud to practice. Paying homage to traditional cheesemaking techniques, Plymouth Cheese continues to hand-dip many of its cheeses in colorful wax — the way it was done over 125 years ago on the Plymouth homestead.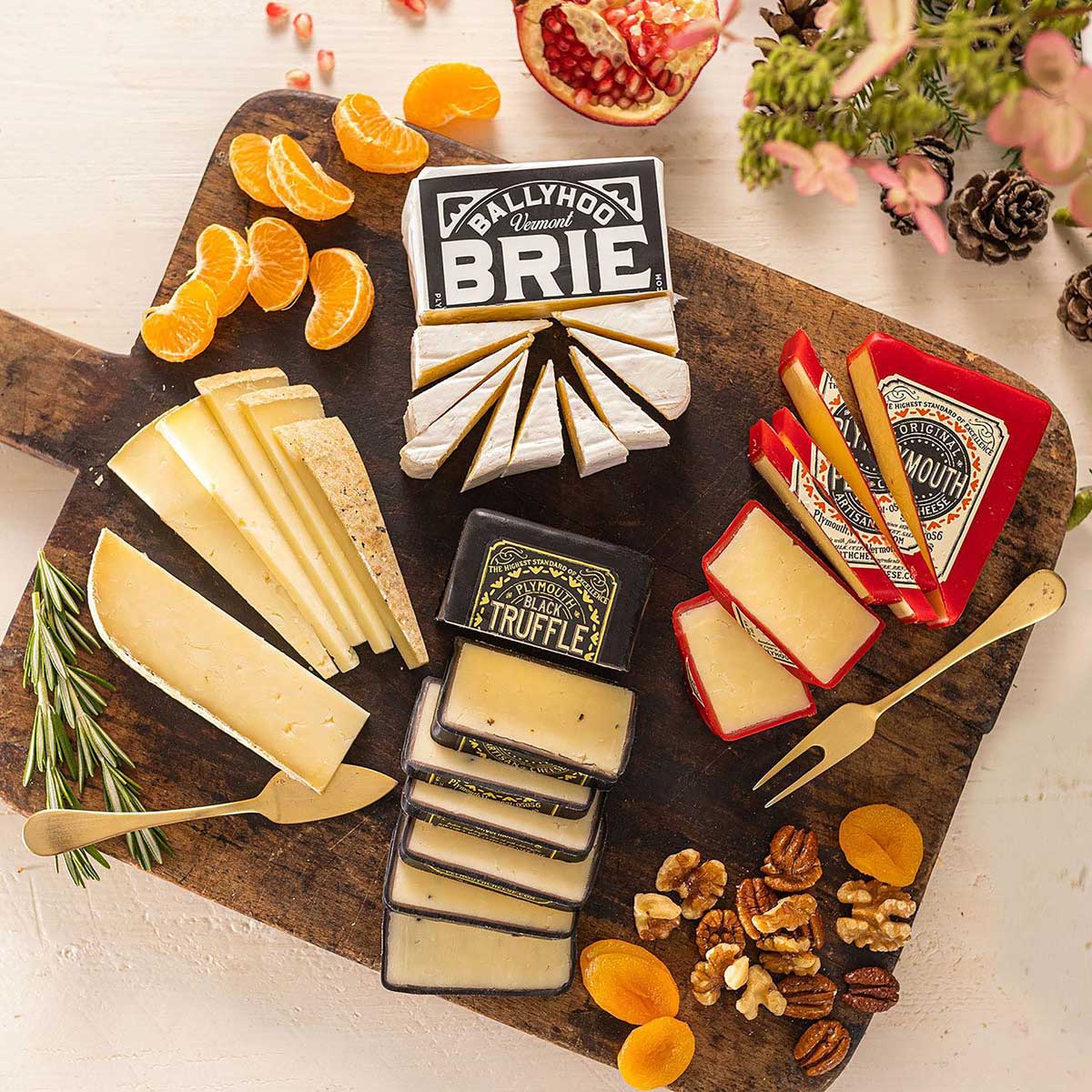 Jesse runs the business with the support of his brilliant wife, Sarit, who has a strong background in Graphic Design as the former head graphic artist for Ralph Lauren's Blue Label. Sarit is responsible for designing the brand and packaging, with its signature vintage brass cheese stencils and period typography. She also manages Plymouth Artisan Cheese's Marketing, Sales, and social media presence. In true family business fashion, Jesse's parents pitch in by bringing the cheese to the people and supporting backend operations. Together with their team members, Jesse and family are keeping the Plymouth tradition alive, producing cheese that is as appealing to the eye as it is to the palate.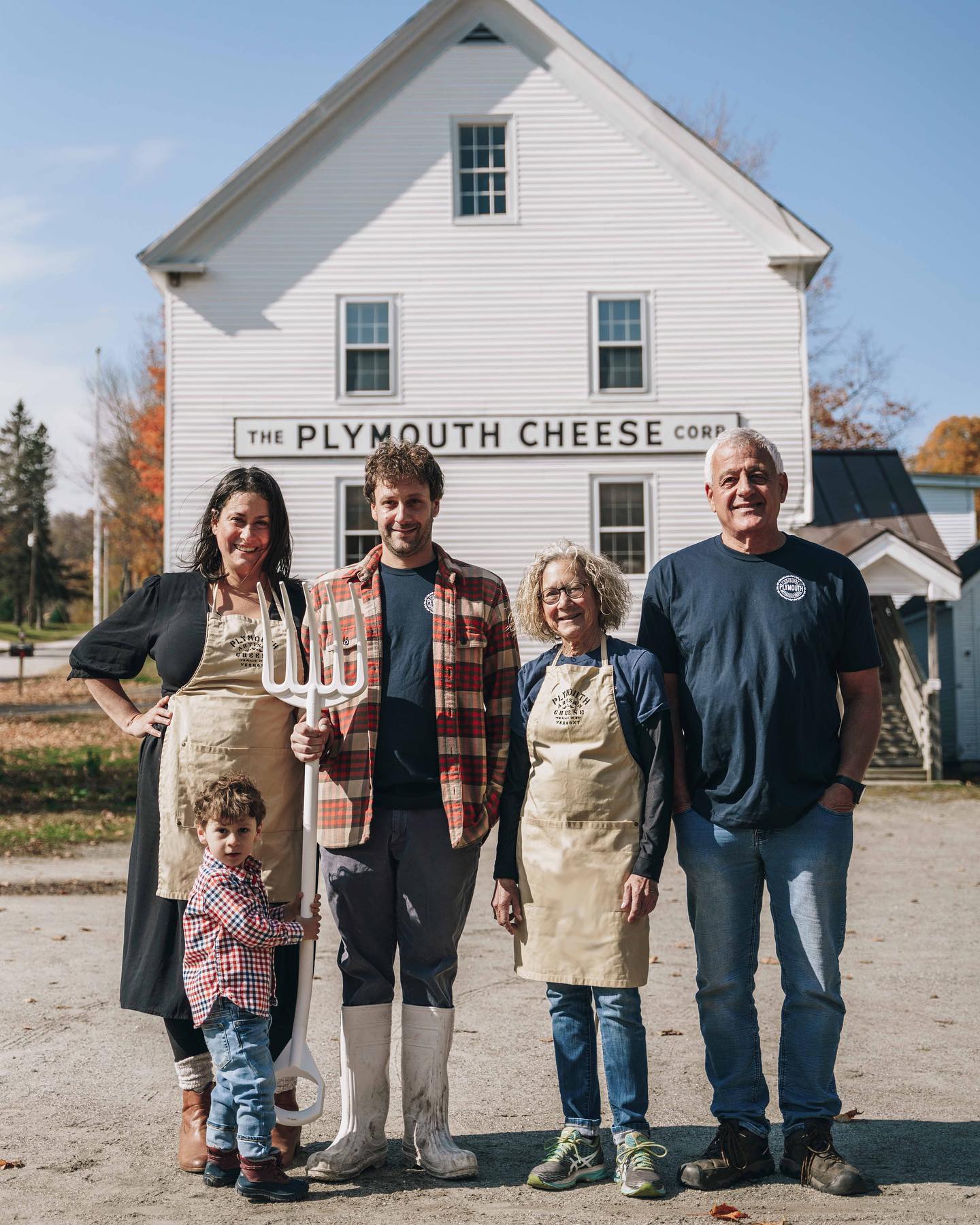 Today, Plymouth is the closest cheese you can find to the blocks that graced the kitchen tables of America's first farmers. Their lineup includes eight vibrantly colored waxed-block variations of the original Plymouth recipe and two cave-aged wheels (a washed rind called Grace's Choice and a Tomme de Savoie-style called Plymouth Tomme). Three of their waxed blocks — Sage & Herbs, Original, and Hot Pepper have earned coveted awards from the American Cheese Society.
The public is invited to visit the Plymouth Cheese Factory, which is open daily from 11-4 for self-guided tours to explore the historic factory and observe Jesse and his assistants as they create Plymouth Cheese. More often than not, Jesse will come out and wax poetic about his beloved craft. In addition to their factory store, they also have a charming museum and education center on the second floor that takes patrons back in time to experience the history of cheesemaking in Vermont. They are confident that once you have tasted their cheeses you will appreciate and understand their obsessive attention to detail and passion for preserving and growing the natural working landscapes here in Vermont.