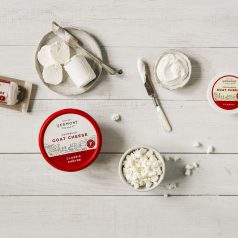 Feeding a crowd this Thanksgiving? Then you'll be excited to hear that we're featuring Vermont Creamery in our Member Deals Spotlight this week! Member-owners can enjoy 20% off their lineup of award-winning products from November 21st – 27th. We're incredibly lucky to live in a state with the highest number of artisanal cheesemakers per capita, and Vermont Creamery ranks high among them. Their cheeses, crème fraîche, mascarpone, and cultured butter have garnered awards locally, nationally, and globally, creating quite a reputation for this local creamery with such humble roots. In their 35th year of business, Vermont Creamery supports a network of more than 17 family farms, one of which is in Addison County (Tups Crossing Farm). B Corp Certified in 2014, Vermont Creamery has been ranked one of "The Best Places to Work in Vermont," by Vermont Business Magazine. Read on to learn more about how the creamery began, their model for being a sustainable mission-driven business, and what keeps them inspired to produce their world-renowned products:

Their Story:
Allison learned how to make cheese during an internship on a farm in Brittany, France. Bob was working for the Vermont Department of Agriculture and charged with organizing a dinner featuring all Vermont-made products. When a French chef requested fresh goat cheese, Bob scrambled to find a local producer. He asked Allison, who was working in a dairy lab and milking goats in Brookfield, to make the cheese. The dinner was a success and the cheese was a hit; Vermont Creamery was born that night.
In the 34 years since the improbable business partners made their first goat cheese, a lot has changed. But the more things change at Vermont Creamery, the more they stay the same.
They're still here in Vermont, making consciously-crafted, delicious dairy that reflects who they are and what they care about; they've taken the time to perfect every detail of what they make. Their cheeses and butter have won hundreds of national and international awards, their team remains their most valuable resource, and they still put taste above all. You'll never eat anything they don't believe in.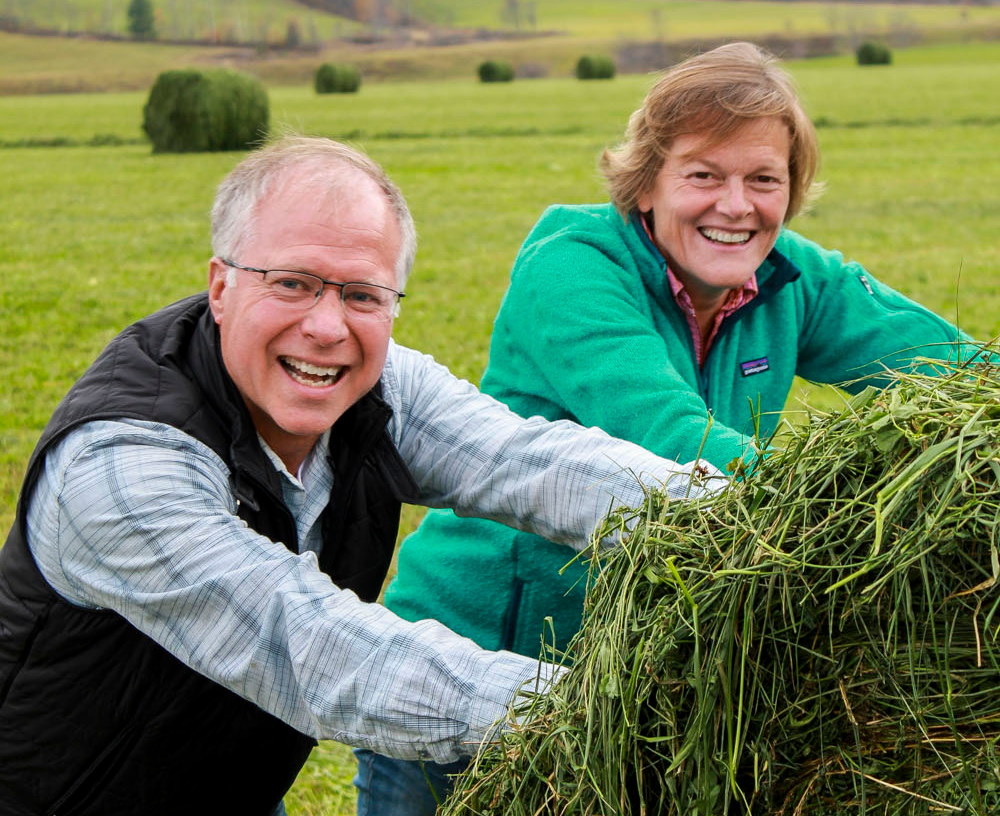 Their Mission:
Taste Above All
We believe that delicious products made with high-quality ingredients bring people together.
Consciously Crafted
You'll never eat anything we don't believe in.
Bettermakers
We take the time to do things right: caring for our farmers, customers, community and environment.
B Corporation Certified
Vermont Creamery became a certified B Corp in 2014. B Corps are a new type of company that uses the power of business to solve social and environmental problems. This designation reflects the values upon which the company was founded and their operating philosophies today. The B Corp Impact Assessment provides a roadmap to continually improve their business practices while also applying rigor to and accountability for their mission. Check out their B Impact Score here.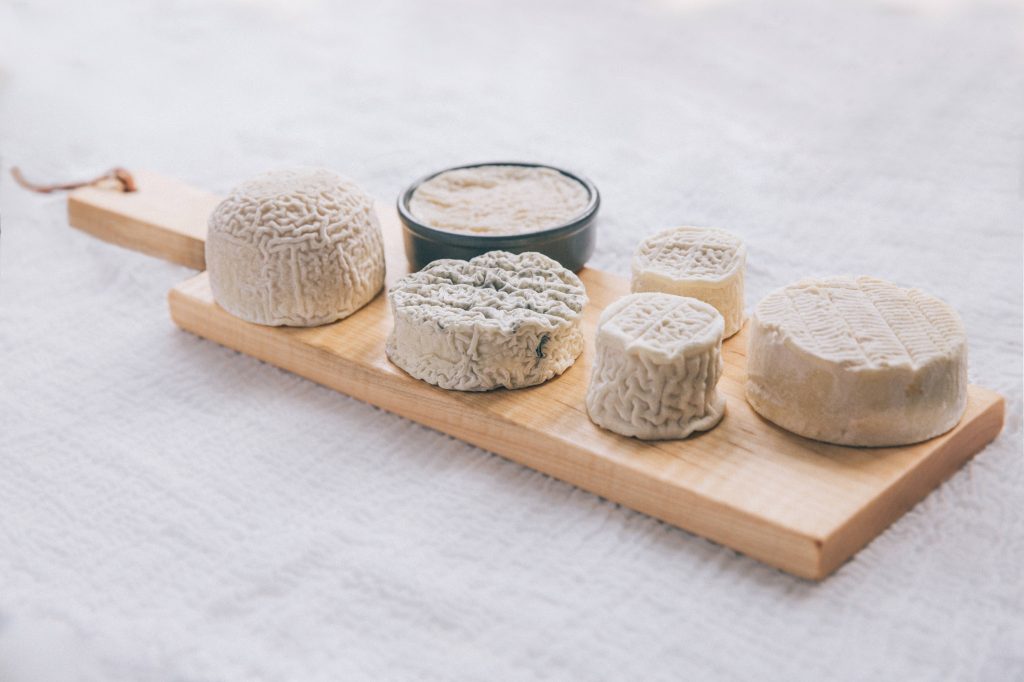 Keeping it Local
One of the 17 farms that make up Vermont Creamery's network is right here in Addison County! Tup's Crossing Farm is a family-owned and operated goat dairy in Orwell, Vermont. The Menguc family is proud to provide fresh goats milk for Vermont Creamery and they're regulars here at the Co-op!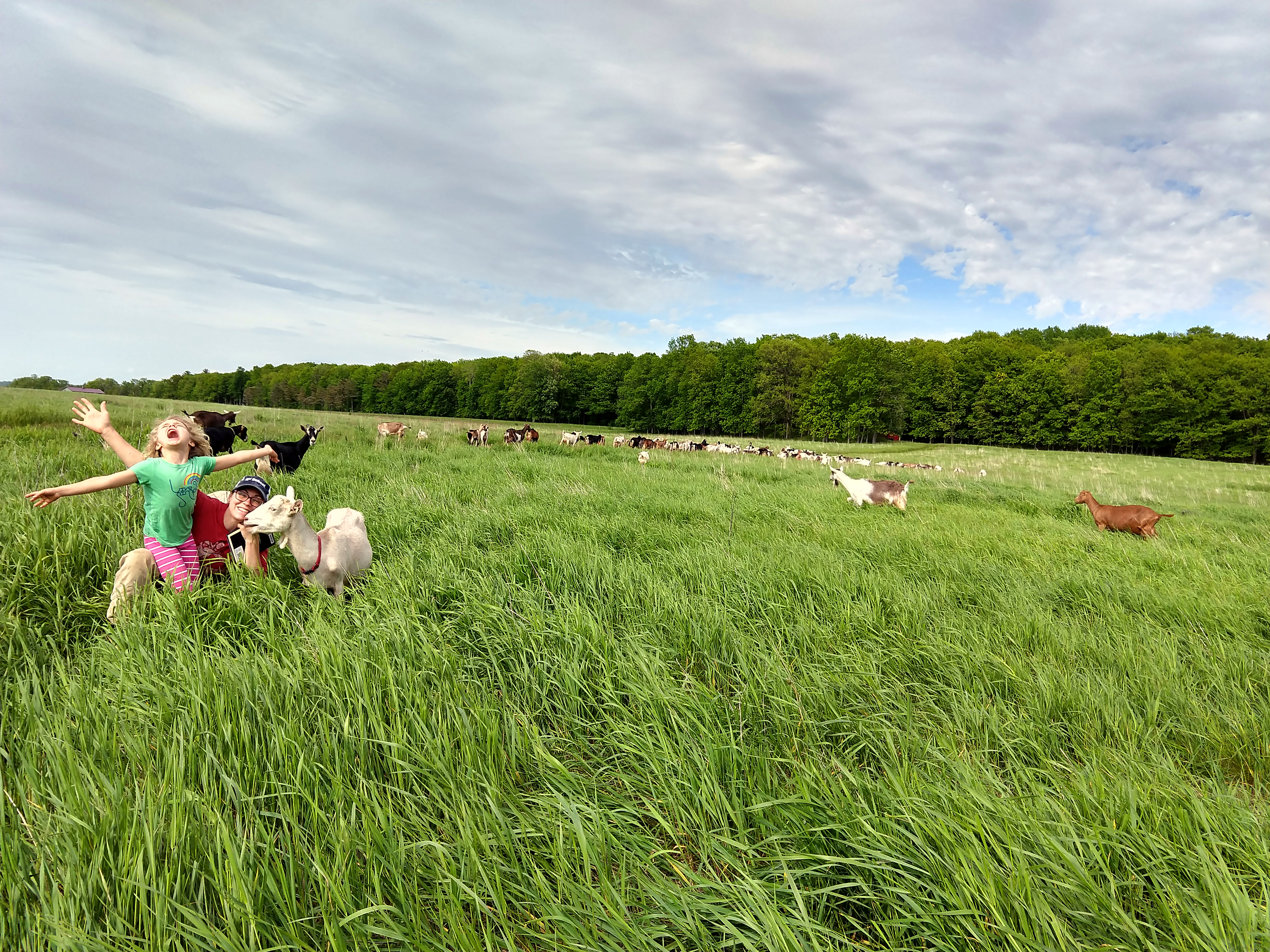 Looking for great recipes? Click HERE!