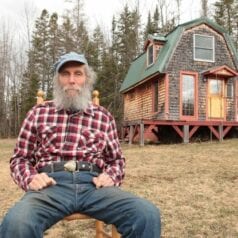 We're casting our Member Deals spotlight on Burt's Bees this week to shed a little light on the wonderful things they're doing to protect and maintain healthy pollinator populations through their Wild For Bees initiative. Member-owners can enjoy 30% off all Burt's Bees products this week – just in time for Mother's Day! Read on to learn about the history of Burt's Bees, their products, their environmentally-friendly practices, and their efforts to save our pollinators: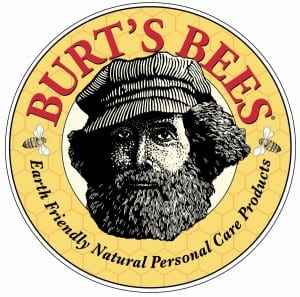 It all began in the summer of '84 when Maine artist Roxanne Quimby met Beekeeper Burt Shavitz. Roxanne was attempting to thumb a ride home and was picked up by Burt, who she immediately recognized as the bearded beekeeper who often sold honey on the roadside out of his iconic bright yellow Datsun pickup. The two hit it off, and before long, Burt was selling beeswax candles alongside his honey. Fast-forward more than 30 years, and Burt's Bees now offers some 200 different products! Through the years of growth and evolution as a company, Burt's Bees has remained true to a simple idea:  what you put on your body should be made from the best nature has to offer.
In addition to providing earth-friendly health, beauty, and personal care products, Burt's Bees is also committed to supporting projects and research at the intersection of bee and human health. One such project is the Wild For Bees initiative. Here's what Burt's Bees has to say about this series of projects:
We all know that honeybees make a lot more than wax and that they are connected with several critical issues for human and environmental health, including biodiversity, food security, nutrition, and sustainable land use. We rely on bees for nearly 1/3 of our entire food supply.  Not to mention all the fibers, spices and medicines the plants they pollinate make possible. A world without bees is unimaginable and we won't let it happen. We support our buzzing friends with many wonderful projects that promote honeybee health and sustainable agriculture. We are also continually improving our sourcing process, so that eventually each and every one of our ingredients, pollinated or not, will be vetted and accounted for.
Our efforts to support pollinator health have spanned research, education and conservation; over the years, we've supported a number of community organizations working for change at the intersection of human and honeybee health, awarded over 30 pollinator health research grants, and worked to drive awareness of the plight of honeybees and how individuals can help.
Of these efforts, our recent focus has been on establishing habitat, providing bees with a much-needed feast. By 2020, Burt's Bees aims to impact 10,000 acres of healthy honeybee forage. To date, our work and committed funds have already impacted 6,600 acres of pollinator forage. Bur there's more to do. One campaign helping establish habitat is the Bring Back The Bees program. The goal of this program is to plant 1 billion wildflowers adjacent to farms to provide bees a nutritious and much needed feast, and they need your help to reach this goal:
In addition to their extensive work to raise awareness and support for pollinator health, Burt's Bees has also taken some impressive steps to ensure that their products and processes are earth-friendly. Here's what they have to say about their operational footprint:
Have you ever seen a bee's footprint? Neither have we. All those little gals do is fly from here to there, getting pollen all over everything as they quest for the perfect building material. But they take only what they need—and they leave their environment better than the way they found it.
At Burt's Bees, we take our cue from nature. We've committed ourselves to making the world a little greener, a little cleaner, by doing what bees do best: working hard on natural products that people love.
That's why, for example, we've committed ourselves to a policy of sending zero waste to landfill. With over 350 employees in three facilities, not a single piece of garbage goes to the dump. Not one. Really. How? Each month, our employees diligently volunteer to check over 200 recycling, composting, and waste to energy bins, ensuring everything is sorted properly.
We also encourage you to take advantage of our Recycle on Us Mail Back Program, which keeps the tubes and containers from your favorite Burt's Bees lip products out of landfills and back into good use.
We're also serious about energy use. We know that our purchased electricity is the largest contributor to our carbon footprint—so we've outfitted our facilities with energy-efficient lighting, resource management software, and efficient production equipment. Our conscientious employees look for ways to save energy and water. And we're focusing more on the impact of our supply chain, including contract manufacturers.
But we also know that, as our brand has grown, so has our water usage, jeopardizing our 2020 sustainability goals. That's not good enough for us. In the face of global freshwater scarcity and limited nonrenewable energy sources, it's more important than ever to take only what we need.
So, until we can be fossil fuel free and water neutral, we're offsetting our environmental impact in other ways
There's still much to be done, but we're determined to get there. Because we're not just creating a better world for ourselves—we're also doing it for the little yellow and black pollinators who live in harmony with nature, and to whom we owe so much.
"What's right isn't always popular. What's popular isn't always right." Wise words from one of our first catalogs, published over 20 years ago. It's wisdom that continues to inspire us today, and it's why we do things a little differently around here. No trash cans at our desks, for example. We like a little yoga with lunch. We speak our minds. We help our neighbors. In short, we practice what we preach.
That's why we encourage our employees to take time off to go do something good for the world. It's why, each year, we hold a Culture Day to promote community outreach—in the past we've planted urban gardens and built hive boxes for the recovering bee population. We encourage wellness through weekly onsite yoga. And through the Greater Good Team, we strive to maintain environmentally friendly practices within our company and alongside our partners.
We're basically a bunch of hands-on, tree-hugging, greased elbow do-gooders. It's kind of what makes our company special. We think the bees would agree.