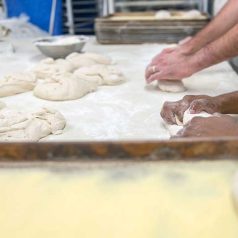 Our Member Deals Spotlight shines brightly this week on a local Italian-style bakery hailing from Northfield, Vermont — La Panciata! Their full lineup of local bread and baked goods is 20% off for Co-op member-owners from December 1st – 7th. Read on to learn more about this second-generation family-run bakery and their commitment to carrying on their family's Italian bread-baking traditions: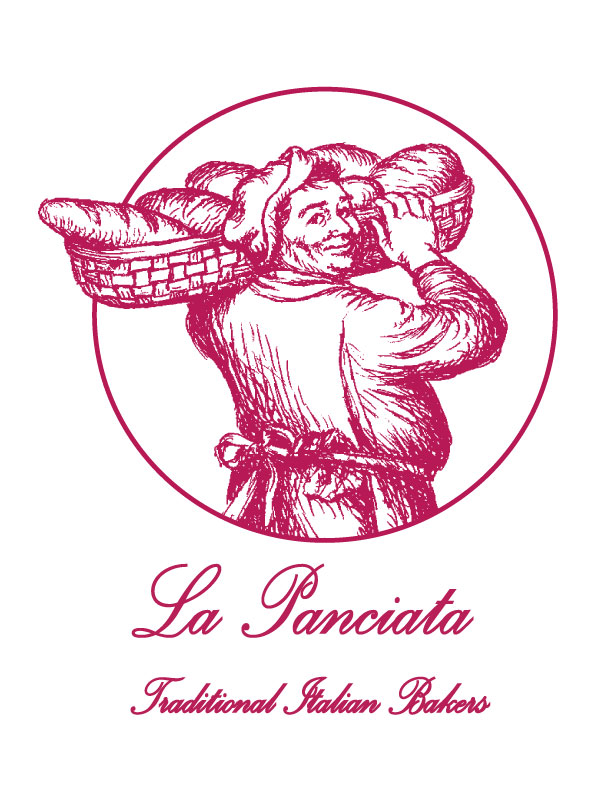 Founders Glenn and Lori Loati began baking for their community back in 1992 when encouragement from a friend prompted them to begin selling their loaves at the Montpelier farmers market. By the end of that first summer, the Loati's had garnered a dedicated following who hoped to continue being able to buy their favorite bread year-round, so Glenn and Lori forged a relationship with Hunger Mountain Co-op, and the rest, as they say, is history. The business continued to expand, as did the offerings, which began with a small selection of traditional Italian breads and has since expanded to include sliced sandwich breads, cookies, English muffins, and several varieties of authentic Italian biscotti — all original family recipes. They continued to upgrade equipment and facility space to accommodate the increasing demand and expanded their delivery networks to include a few more Vermont Co-ops and local retailers like ourselves.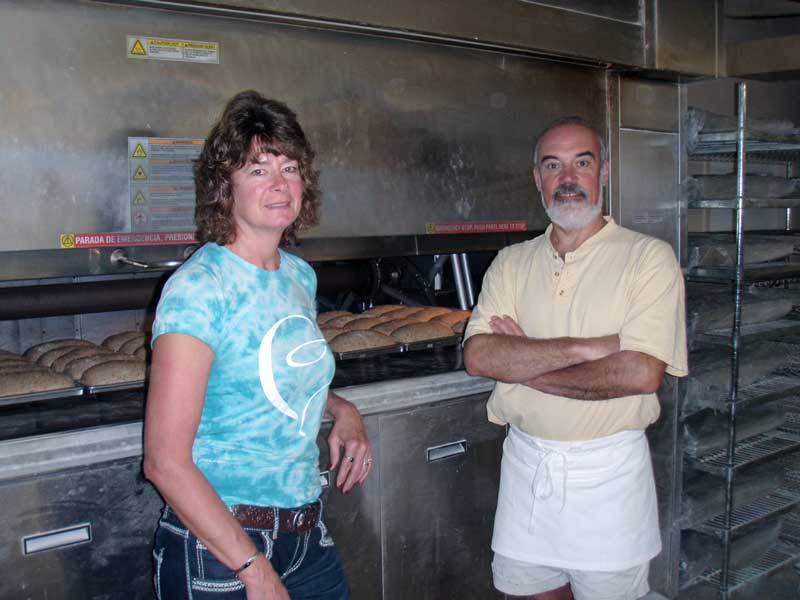 Glenn and Lori are Vermont natives who met at Spaulding High School in Barre, though Glenn's family roots are in Italy. He traveled back to his ancestral home in the early 1990s and apprenticed with a baker in Carrara on the Italian coast to hone his craft. This experience allowed him to develop the traditional family recipes that continue to be the mainstays of La Panciata's lineup while also influencing the development of their signature American-style sliced breads and baked goods by adapting Italian techniques to produce a new range of flavors, textures, and styles. The name "La Panciata" is an Italian expression meaning 'fat and happy,' like the feeling you get when you finish a great meal with a full belly and a sense that life is good.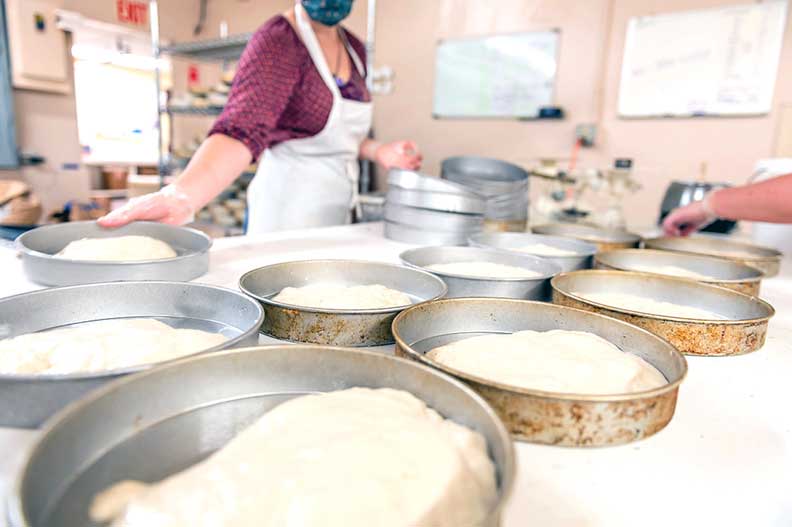 In keeping with the family tradition, Glenn and Lori passed the torch in 2016 to their son Justin and his partner Bonka. Both in their early 30s at the time and equipped with degrees in computer engineering, Justin and Bonka were excited to update and streamline the business operations at the bakery while still staying true to the original family recipes that their community has grown to love. They continue to run the business with the originality that Glenn and Lori initiated while bringing new life and individuality to the bakery.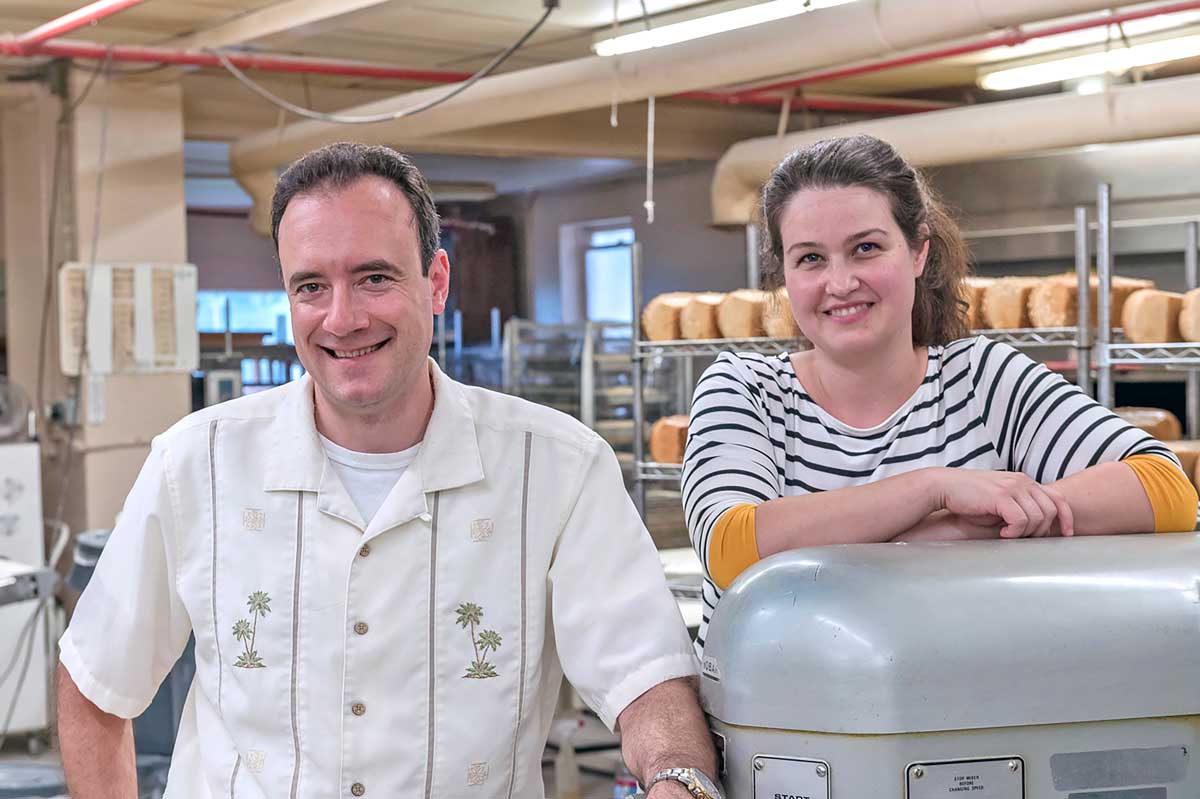 At the Co-op, you can find a rotating lineup of La Panciata's products including their traditional Italian Pane Toscano and Pane Siciliano and authentic Italian biscotti in four flavors. You'll also find several varieties of their sliced sandwich bread, cinnamon raisin bread, and English muffins. The Loati family feels confident that once you have tried La Panciata bread, you will be hooked and ready to sample the broad range of flavors, textures, and styles that they have to offer.