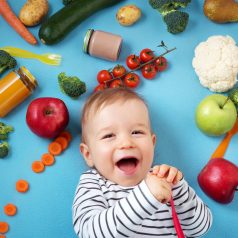 Our Member Deals Spotlight is shining brightly on Earth's Best this week! Member-owners can enjoy 20% off their full line of organic products from April 27th – May 3rd. Read on to learn more about this Vermont-born company providing healthy, organic foods for babies for more than 30 years: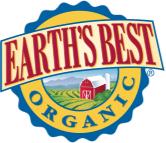 Their Story
Earth's Best was founded by Ron Koss and Arnie Koss in Vermont way back in 1985. From day one, they recognized the importance of wholesome, pure nourishment for babies. Embracing fruits handpicked from organic orchards and vegetables cultivated from the earth, Ron Koss and Arnie Koss believed in creating delicious, organic baby food while promoting environmental responsibility. Their initial organic food processing facility had just 20 employees producing three fruit purees and two vegetable purees. Over the past 30 years, the business evolved, outgrowing its Vermont headquarters and expanding its offerings to include cereals, formulas, diapers, wipes, and over 50 different fruit & veggie purees! All of Earth's Best products are created with care, using pure, simple ingredients found in nature. Made with love from the ground up, you can trust their products to be safe for your baby and safe for the environment.
Their Quality Assurance
To ensure the best ingredients for their food and ultimately the best food for your children, Earth's Best carefully selects organic growers that treat their crops with care. From careful seed selection to sustainable farming practices, quality is an essential part of their seed to spoon journey. They guarantee that the ingredients sourced for their products do not use potentially harmful chemicals, pesticides, fertilizers, genetically engineered ingredients, or growth hormones from animal-derived products. This rigorous quality assurance process allows Earth's Best to meet the strict standards for organic certification. Their products are also:
Unsweetened, unsalted, and contain no added modified starches
Kosher certified (excluding meat varieties)
Contain no artificial flavors, colors, or preservatives
Undergo rigorous product testing to guarantee quality and safety
Their infant formulas are produced with milk from cows that are humanely raised and not treated with antibiotics or growth hormones.
Click here to read more about the farms that supply organic vegetables for Earth's Best baby foods.