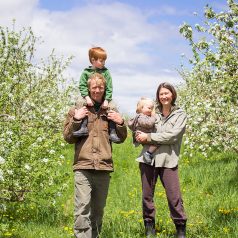 Ah, the first official day of autumn! The crisp chill in the morning air and the first few dappled leaves high in the mountains signal that the season is here, along with the abundance of local apples. In our final week of celebrating Eat Local Month, we're casting our Co-op Spotlight on one of the oldest continuously operating orchards in Vermont – Champlain Orchards in Shoreham! They're featured in our Member Deals program this week, so member-owners can enjoy 20% off their stunning array of fresh apples and apple products including sweet apple cider, apple pies, and apple cider donuts, along with their heirloom plums and Asian pears! Read on to learn more about this family-owned, solar powered, ecologically managed orchard overlooking Lake Champlain.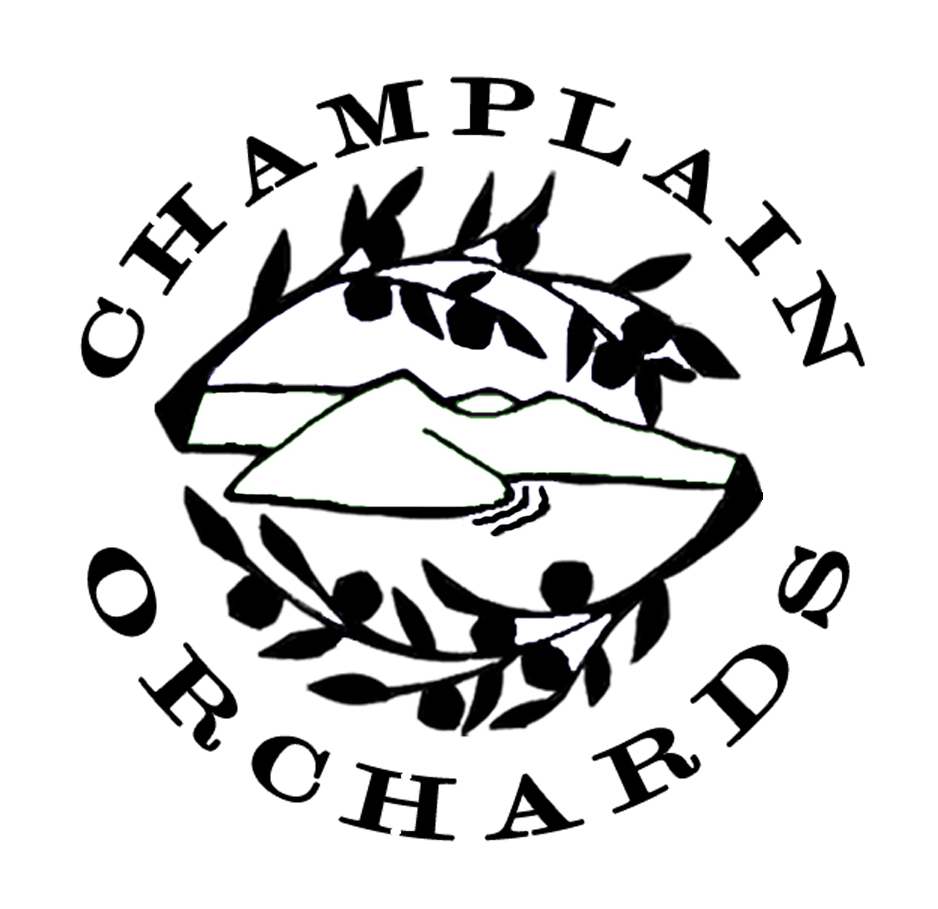 The story of Champlain Orchards as we know it today began in 1998, when twenty-seven-year-old Bill Suhr purchased 60 acres of orchard in Shoreham, Vermont. At the time, the property was in the process of being conserved as agricultural land by the Vermont Land Trust as part of their Farmland Access Program. This feature of the land ultimately made it possible for such a young person to consider the purchase because the trust obtained the development rights, which in turn made the property much more affordable.  Bill's motivation and initiative to live off the land overshadowed the fact that apple growing and fruit farming were not in his realm of knowledge, but thanks to the seasoned expertise of long established neighboring orchardists Sandy Witherell, Scott and Bob Douglas, and Judy Pomainville – who all shared equipment, land, and information, it wasn't long before the orchard was thriving.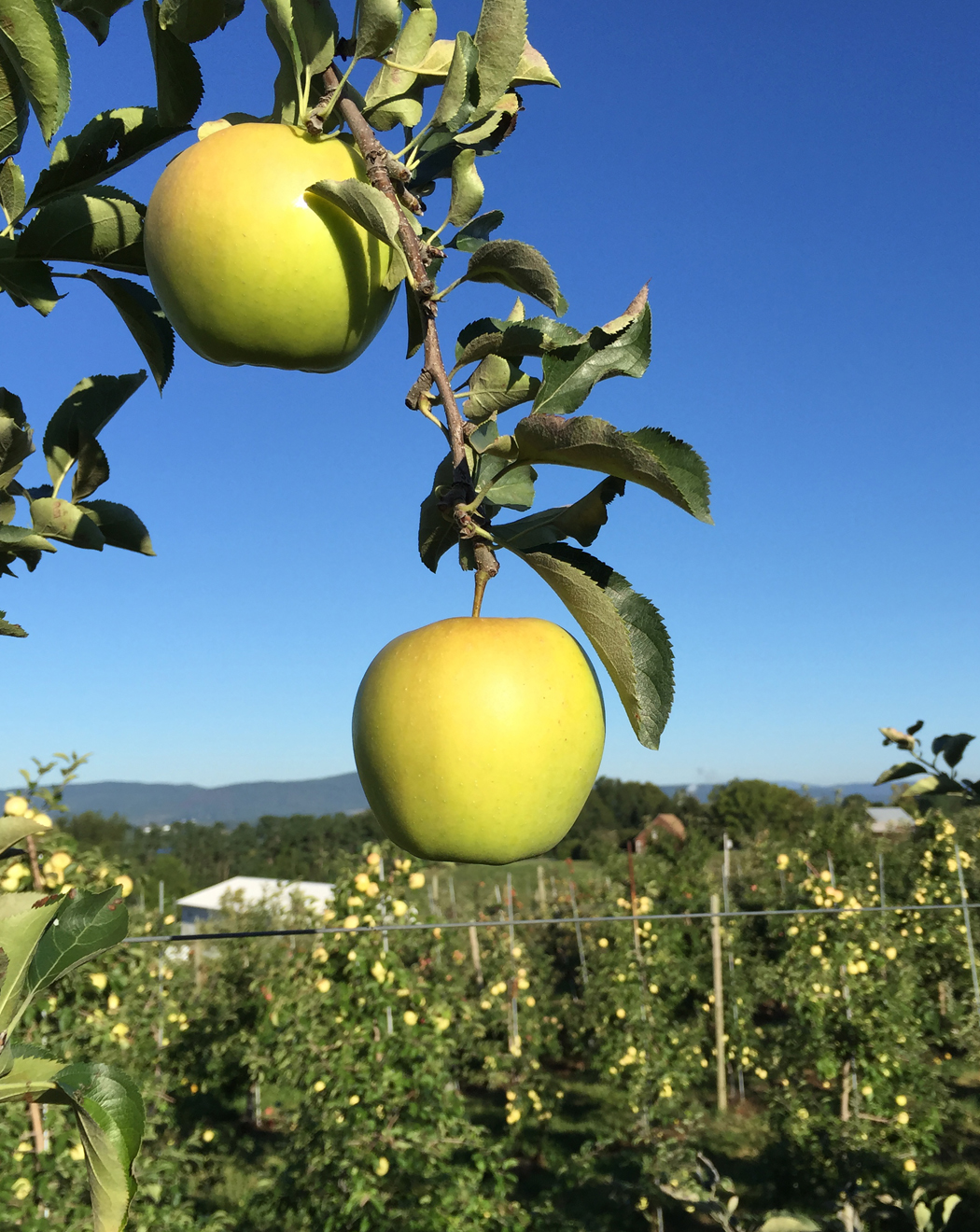 Today, Champlain Orchards manages over 220 acres of fruit trees that include over 100 varieties of apples, 20 varieties of pears, 12 varieties of plums, and 15 varieties of nectarines/peaches. Their fruit is ecologically grown and third-party certified by the IPM institute. Eight acres are certified Organic by Vermont Organic Farmers (VOF) and our farm is 100% electrically solar powered, with Solar Orchard #3 in the planning stages.
Additionally, Champlain Orchards runs a cidery. Every single apple in their Vermont Hard Cider is pressed, fermented, and crafted at their orchard. This makes for a quality, local product that is fresh, crisp and deliciously drinkable. Their cidery offers original Vermont hard cider, Mac & Maple, Heirloom, Honeycrisp, Cranberry, Pruner's pride, Ginger & Spice, Asian Pear, Honey plum, Pruner's Promise, Sparkling Ice, Peach, Hopped Native, and Ice cider.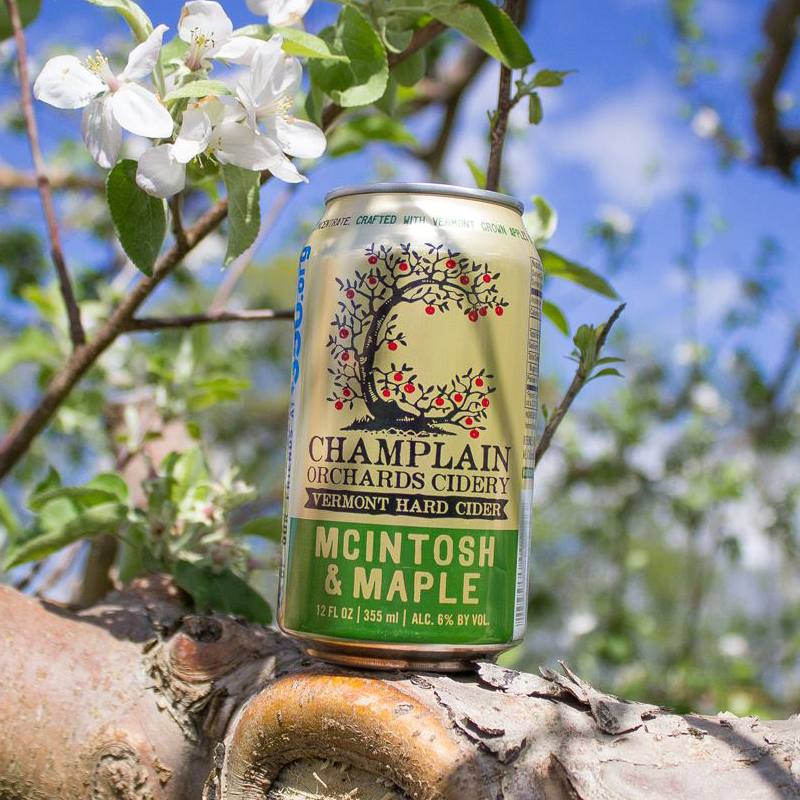 Needless to say, Bill is as ambitious as they come. His passion for working on the land and the fruit mixed with his forward thinking and goals of success and sustainability have created a thriving Vermont agricultural business that provides to communities all over the state. But he was and is far from alone in his efforts. The knowledgeable Shoreham orchard community, an equally motivated wife and business partner, Andrea Scott, and a hard working Champlain Orchards Crew of over 30 local employees all continually contribute to cultivating and shaping the Orchard into the business we know and trust today.
Bill and Andrea now have a son, Rupert (named after Rupert, Vermont, where they met at a contra dance), and a daughter named Rosa. Rupert is an expert on tractors and can tell you more about orchard operations and apple varieties than most of our crew. The four share a beautiful home on the orchard as well as a love of the outdoors, dancing, food, and music. "Although there are huge stresses and we are constantly working to find more balance, we have a huge appreciation for the lifestyle that farming allows for- the time outdoors, the time with plants and trees, and using our hands. We love watching young trees and grafted trees bearing new fruit, it always amazes us!"
Bill and Andrea have taken their dream of providing nourishing food to the community farther than they imagined and are excited to enter these new frontiers of fruit growing. Their passion for the trees and the well-being of the orchard and the environment only grows with the yearly increasing harvest and varietal plantings. Bill often remarks "I was just trying to grow some apples!" when reflecting on the evolution of Champlain Orchards and where he finds himself today. As the orchard crew, we look at Bill and Andrea's efforts and are inspired by their initiative and are proud to take part in the orchard and all that it offers to the community. And most of all, we are excited for the future of Champlain Orchards and we hope you will stay posted to follow and take part in our growth and change!
Champlain Orchards from Farmers To You on Vimeo.