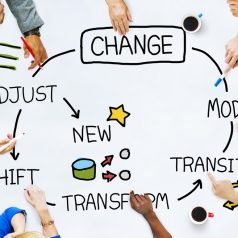 Dear MNFC Member-Owners, shoppers, and community members,
I am genuinely honored to share news of the MNFC Board of Directors' work. Each time I engage in Board work, I am grateful for how this model of ownership and governance is different from conventional grocery stores–our Co-op exists to benefit our community and recirculate wealth, rather than the traditional model of extracting wealth to benefit a small number of shareholders. This is remarkable. Thank you for being a part of MNFC.
I am also honored to share this news because I am deeply proud of the work the Board has done over the past year:
First, we focused heavily on building our working relationship with our new General Manager, Greg Prescott, in his first year on the job.
Second, we allocated significant time and energy to justice, equity, diversity, and inclusion (JEDI) work.
Third, knowing that several Board members were cycling off this year, we thought intentionally about recruiting new members.
Finally, as always, we continued to do our primary, ongoing work: we monitor policies that ensure MNFC meets the ENDS. We are also fiduciaries for the Co-op and monitor the financial conditions of MNFC.
General Manager Transition
Greg Prescott became General Manager in April 2022, and the Board actively cultivated a collaborative and strong working relationship with Greg over the last year. The Board creates and monitors policies that allow the GM the greatest possible operational freedom while still guiding the fundamental direction of the Co-op toward meeting the ENDS. In Greg's first year, we focused on building trust and opening strong lines of communication by establishing shared interpretations and definitions of these policies.
JEDI
The Board hired Tabitha Moore to lead us through close to 20 hours of facilitated JEDI training between May and December 2022. Then, our JEDI committee began reviewing and editing our internal Board policies from a JEDI perspective.
Board Recruitment, Onboarding, and Retention
Knowing that several Board members would be cycling off after lengthy terms, the Board mindfully recruited for this year's election. We were proud to have an incredibly strong slate of seven candidates running for four open spots.
Ongoing Policy Monitoring & Fiduciary Responsibility
Through our policy monitoring work as Board members, we have the privilege of witnessing the work of MNFC's staff. This work is nothing short of incredible. Thanks to the combined dedication of the staff, and all of you shopping at the Co-op, we have had another profitable year and another year of making a positive community impact. The full details of the Co-op's year and impact will be available in the Annual Report at the end of the summer and our Annual Meeting.
Finally, this year, the Board hired an external financial auditing firm on behalf of MNFC. External financial monitoring is part of the Board's fiduciary responsibility and does not reflect a lack of trust in the Co-op's management. We complete audits every few years and financial reviews in between. The auditors' findings assured the Board that MNFC's financial reporting is consistent with Generally Accepted Accounting Principles and that the internal, operational control systems of the Co-op are strong. As Member-Owners, you can feel confident in the financial conditions of MNFC.
Looking ahead, the Board has set three main priorities for this upcoming year: 1) thoughtful onboarding of new Board members and retention of Board members 2) an ongoing commitment to cultivating a strong working relationship with our General Manager, and 3) completing our review of our "Board Process Policies" through a JEDI lens, as well as committing to approaching all our Board work through from this perspective.
Appreciation
This year has been one of transition for our Board. Kate Gridley, Ilaria Brancoli, Nadine Canter, Molly Anderson, and Esther Charlestin all completed their time on the MNFC Board. All of them have been invaluable members of our team and have a combined total of several decades of MNFC Board experience. We will miss their voices in our meetings, and we look forward to seeing them in the aisles!
In cooperation,
Amanda Warren (she/her) on behalf of the MNFC Board of Directors
Amanda Warren is President of the Middlebury Natural Foods Co-op Board of Directors