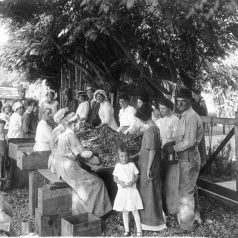 Cooperative businesses are quite diverse when it comes to the types of goods or services they provide to their member-owners. There are nearly 30,000 cooperatives across the US, including food co-ops, agricultural co-ops, housing cooperatives, artists' co-ops, credit unions, and even sports teams that are co-ops! Despite our diversity, we are all unified by the Seven Cooperative Principles, which are a set of ideals that form the basis for how cooperatives around the world operate. They were first created in 1844 by the founders of the very first co-op, the Rochdale Society of Equitable Pioneers in Rochdale, England, and we are still guided by this same set of ideals today. This week, we're honoring Cooperative Principle #6 – cooperation among cooperatives, by casting our spotlight on the Blue Diamond Growers Cooperative. They're featured in our Member Deals program, and member-owners can enjoy 20% off the full line of Blue Diamond almond products all week long! Read on to learn more about this growers' cooperative that was formed more than 100 years ago!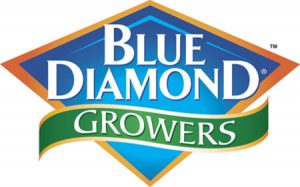 The Blue Diamond Growers Cooperative was first formed by 230 almond growers on May 6,1910, at the Hotel Turclu in downtown Sacramento, California.Their original name in
1910 was the California Almond Growers Exchange. They quickly identified core values to encourage all almond growers to join the cooperative: an intuitive ability to build relationships; communicate directly and honestly; and commit unequivocally to the idea that working together cooperatively would allow them to achieve the best return on their investment.
Their commitment to these core values paid off in the end because very quickly over half of the state's almond growers pooled their resources and joined the cooperative. This was the beginning of their resolve to prove the power of partnership. They began working with U.S. government officials, the predominant Spanish and Italian almond producers (over 80 percent of the world supply was in Spain and Italy), and buyers, mostly from New York who had family connections to almond producers in Europe, to gather market intelligence and statistical information so they could market and sell their almonds for the best value.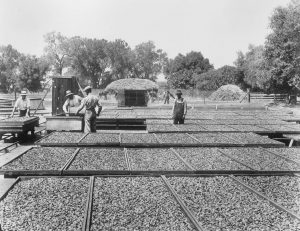 Their name eventually evolved to become Blue Diamond Growers to emphasize the brand that has become synonymous with quality almonds worldwide. It made the perilous journey on the backs of visionary leaders committed to the idea that only through cooperative marketing could family farmers compete in the rough and tumble markets of the world. That vision translated into more equitable returns for grower/members, a guaranteed home for their crops and an ever-expanding market for their products.
Almost single-handedly it created an industry out of a loose collection of growers and shippers, an industry that swept from being a minor player in the world market to its current status as a global leader in growing, processing and marketing almonds. Today the California almond industry produces over 80 percent of the world supply and leads the state as the largest food export.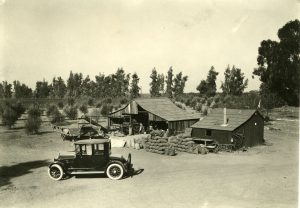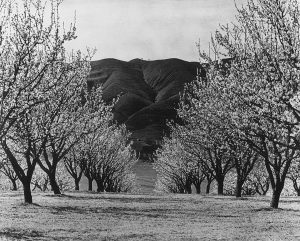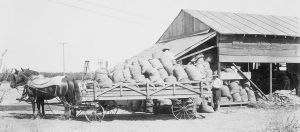 Look for Blue Diamond products at the Middlebury Co-op in the bulk and grocery departments. In bulk we offer sliced almonds and slivered almonds. In grocery, choose from various almond milks, both refrigerated and shelf-stable, or try their gluten-free Nut Thins! These crackers are the perfect accompaniment to your favorite cheese or summer dip.