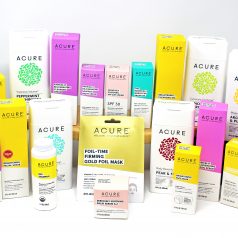 Is there a special mom in your life who could use a bit of pampering this Mother's Day? Or maybe you're looking to shake up your own skin and body care routine? Acure is featured in our Member Deals Spotlight from May 9th – 15th and member-owners can enjoy 20% off their full line of natural body care products this week! Read on to learn more about Acure's mission and charitable partners: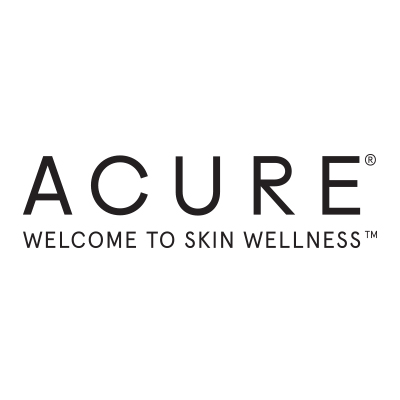 The team at Acure believes that each and every one of us can make an enormous impact on the world by making small changes in the items we use, the purchases we make, and the way that we approach each day. With that in mind, they offer a lineup of skin, hair, and body care products that are as gentle to your body as they are to the planet.
Acure is made up of skin & hair wellness enthusiasts who believe in the power of purity to uplift the way you feel. They source the highest quality ingredients for your skin, which means no parabens, sulfates, formaldehyde, paraffin, mineral oil or animal testing allowed.
Their mission is to take skin and hair from blah to brilliant by boosting their performance with powerful combinations of amazing ingredients. They hope to steer people toward healthier and more accessible skin care & hair care that will allow them to shine their brightest.
As a company, they also try to make an impact by pursuing a triple bottom line. They believe people and planet are just as important as profits, so they support organizations that share these values. Their charitable partners include:

UNITE FOR HER is a breast cancer nonprofit organization whose mission is to bridge the gap between the medical and wellness communities by providing accessible resources through complementary therapies that supplement medical treatment, caring for the physical, emotional and financial needs of the breast cancer patients they serve. They enhance the lives of patients and empower people of all ages to make healthy lifestyle choices through wellness education and breast cancer awareness.

TURNING GREEN is a student-led movement devoted to education and advocacy around environmentally sustainable and socially responsible choices for individuals, schools, and communities. TG seeks to engage youth in the transition from conventional to conscious, empowering the next generation and mobilizing action to sustain our earth.