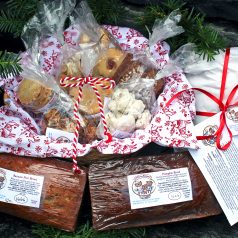 'Tis the season for dazzling confections and we're thrilled to shine our Member Deals Spotlight on a local family-owned bakery that brings some of the tastiest local treats to our Co-op shelves – 3 Bears Bakery! Read on to learn more about the family behind these decadently delicious artisan pastries, cakes, and shortbreads hailing from nearby Orwell, Vermont: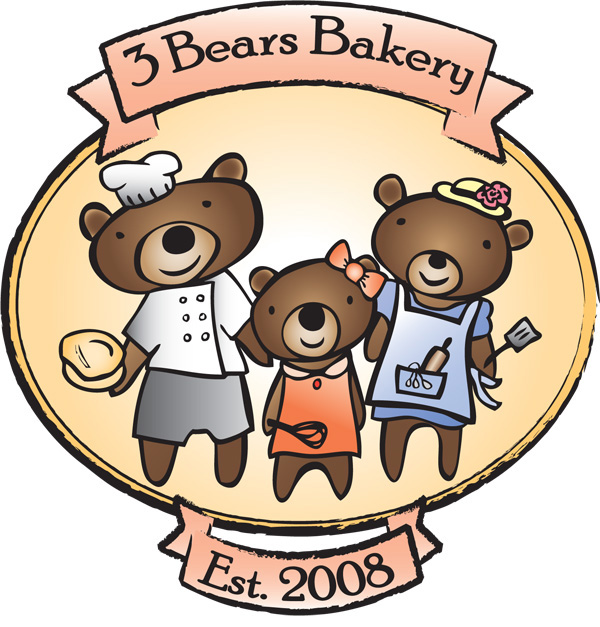 Established in 2008 by Andre and Claire Konstant, 3 Bears Bakery has been providing the local community with English and European baked goods for over 12 years.
Claire, having been raised in England, and Andre, having traveled extensively throughout western Europe, wanted to bring the tastes of these cultures to small-town Vermont. For 12 years they have been handcrafting artisan breads, pastries, cakes, shortbreads, and sweets for their local farmers' market and small stores using locally sourced ingredients whenever possible, but always focusing on the highest quality first.
Being a small family-owned business, their focus is truly local. You can find their treats at a short list of local co-ops and markets including our Co-op, the Rutland Co-op, the Rutland Farmer's Market, Buxton's General Store, and the Lake Hortonia General Store. They've also been known to fill the farmstand at Squier Family Farm with their treats from time to time.