Roasted Asparagus with Crispy Leeks and Capers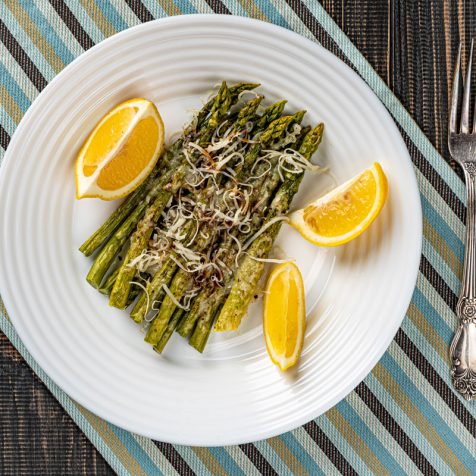 Description
Spring is finally here and with this change in seasons comes the arrival of the tender spring veggies our bodies crave after a long, cold New England winter. Whether you're celebrating Easter with your family or simply heralding the arrival of Spring, we think you'll love this supremely springy asparagus recipe. The author of this recipe suggests looking for spears that are a minimum of 1/2-inch in diameter, as thinner asparagus will cook too quickly before the leeks have a chance to turn golden. You'll find organic asparagus in our weekly sale from April 14th – 20th, so it's a great time to give this one a try!
Instructions
Heat oven to 425 degrees. Put asparagus on a rimmed sheet pan and toss with 1 tablespoon oil and 1/2 teaspoon salt until well coated. In a small bowl, stir together leeks, remaining 1 tablespoon oil, and a pinch each of salt and pepper. Sprinkle leeks on top of asparagus, then sprinkle with capers. Roast until asparagus is tender and golden brown, about 12 to 18 minutes.
While the asparagus stalks roast, make the mustard sauce: In a small bowl, whisk together mustard, capers, and garlic. Slowly whisk in olive oil a few drops at a time to create a thick, emulsified dressing. Season with salt and pepper to taste. Once asparagus stalks are out of the oven, squeeze a lemon wedge over them and sprinkle parsley on top. Serve with mustard sauce and more lemon wedges on the side.