Pumpkin Mousse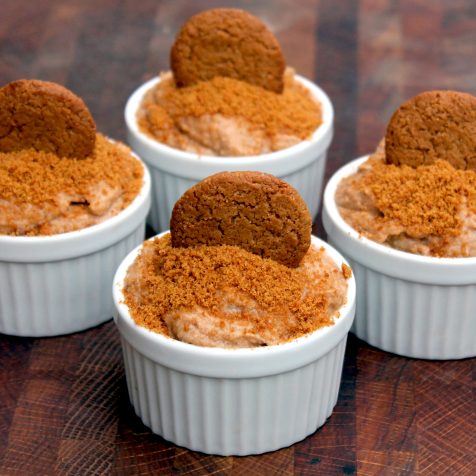 Description
Looking for an easy no-bake fall dessert? Look no further! This no-bake pumpkin mousse comes together in a snap and delivers the comforting, warming flavors and colors of fall. You can use canned pumpkin, or feel free to roast and puree your own. Any remaining puree that isn't needed for this recipe will freeze beautifully until you're ready to use it for your holiday pumpkin pie! You'll find local, organic sugar pie pumpkins and Vermont Creamery crème fraîche in our Weekly sale from October 20th – 26th, so it's a great time to give this tasty treat a try!
Instructions
In a standing mixer with a whisk attachment, cream the whipping cream, vanilla, and crème fraîche together until stiff peaks form. Set aside about ½ cup of the mixture for topping the mousse later.
In a separate bowl, combine pumpkin puree, maple syrup, spices, and salt. Carefully fold the pumpkin mixture into the whipped cream mixture using a spatula.
Transfer the mousse into 6 ramekins, stopping about ⅓ of the way up. Sprinkle in about 2 tablespoons of gingersnap crumbles, then top with more mousse until ramekin is full.
Sprinkle about 1 tablespoon of gingersnap crumbles on top of the mousse, then spoon about 2 tablespoons of the reserved whipped cream mixture from earlier. Garnish with a whole gingersnap cookie. Refrigerate for up to 3 days in the fridge.