Maldivian Red Curry Tuna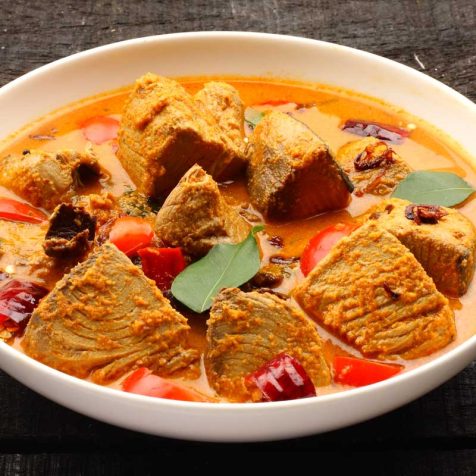 Description
In honor of our duel celebrations of Fair Trade Month and Non-GMO Month, we're excited to be featuring a lineup of some of our favorite Fairtrade Certified, non-GMO Verified ingredients in our weekly sale from October 14th – 20th. In that display, you'll find most of the ingredients for this fantastic one-pot curry dish that comes to us from fairtradecertified.org. The curry is especially delicious served over a steaming bed of Lotus Foods organic heirloom Tri-Color Blend rice, also featured in the sale. The wild-caught Orca Bay tuna featured this week also bears certification from the National Minority Supplier Development Council (NMSDC), which aims to promote and support diversity in the global supply chain. Orca Bay is an Alaska Native Owned business and proceeds from your purchase of their products support Alaska Native communities. Supplier diversity programs such as this seek to upend the reality for historically under-utilized, diverse-owned suppliers and help transform our supply chain to better reflect the rich diversity of the communities they serve.
Instructions
Make the coconut red curry sauce by combining the coconut milk, sugar, cilantro stems, lime zest, lime juice, fish sauce, curry paste and olive oil in a blender or food processor and process for 30 seconds. Transfer a 4-qt stockpot.
Position an oven rack on the lower level of your oven and preheat the oven to 425°F. Add the tuna, red pepper, and snap peas to the stockpot. Bake for 30 minutes. Taste and season with salt, pepper, and additional lime juice as needed.
To serve, spoon the curry mixture into four individual bowls over a generous scoop of steamed rice. Garnish with cilantro and a drizzle of chili oil.