Long-Cultured Yogurt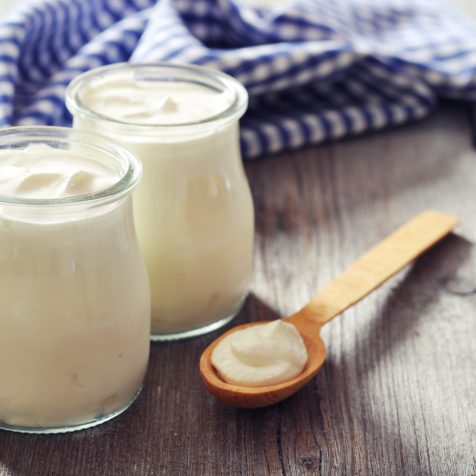 Description
Yogurt is the most popular fermented milk in the world. It is available in many forms and offers myriad health benefits. Long-cultured yogurt, which is allowed to ferment for 24 hours, has the added benefit of providing an increased amount beneficial bacteria (probiotics!) and amino acids while decreasing the lactose content of the milk. Making your own long-cultured yogurt is surprisingly simple, affordable, and you won't need a lot of special equipment. All you'll need to make your own yogurt incubator is a 5-gallon bucket (or similar vessel), an old-fashioned rubber hot water bottle, and a towel. Please note that the milk you use should not be ultra-pasteurized (UHT). Regular pasteurized milk works fine, but the UHT process kills the lovely enzymes and beneficial bacteria needed to make the yogurt magic happen. We love using whole milk from Kimball Brook Farm or Strafford Organic Dairy.
Instructions
Slowy, gently heat milk to 180 F, stirring occasionally to prevent it from scorching. Remove from heat and allow the temperature to drop slowly to 115 F.  Meanwhile, fill the hot water bottle with boiling water and place it in the bucket wrapped in the towel.
Once the milk reaches 115 degrees, gently stir in 1/4 cup of yogurt. Ladle milk into canning jars with lids, nestle them around the hot water bottle, and wrap it all in the towel. Place the lid on the bucket and allow to sit for 24 hours. Remove jars from the bucket and transfer them to the refrigerator. Makes about 2 1/2 quarts of yogurt.