Apple Raisin Bread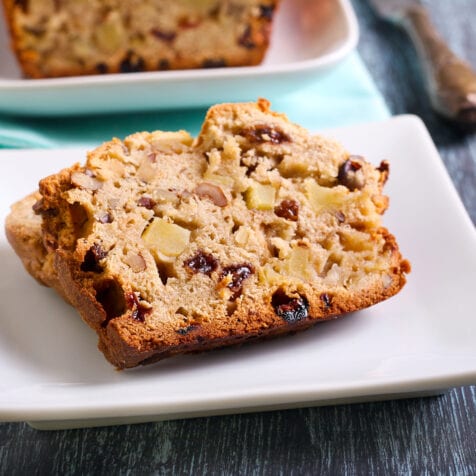 Description
This crowd-pleasing apple raisin bread features a short list of healthy, wholesome ingredients and the apple cinnamon aroma will have your mouth watering as it bakes. It's so simple to make and will easily become a staple in your baking repertoire.
Instructions
Combine the apple, flour, baking soda, baking powder, raisins, nuts, salt, sugar, oil, eggs, vanilla, and cinnamon in a large bowl and beat on low speed for 1 minute. Increase the speed to medium and beat for 1 more minute, scraping the bowl periodically.
Pour into two greased 9X5-inch bread pans and bake in a preheated 325 degree oven for 1 hour. Cool for 10 minutes, remove from pans, then cool completely before slicing.