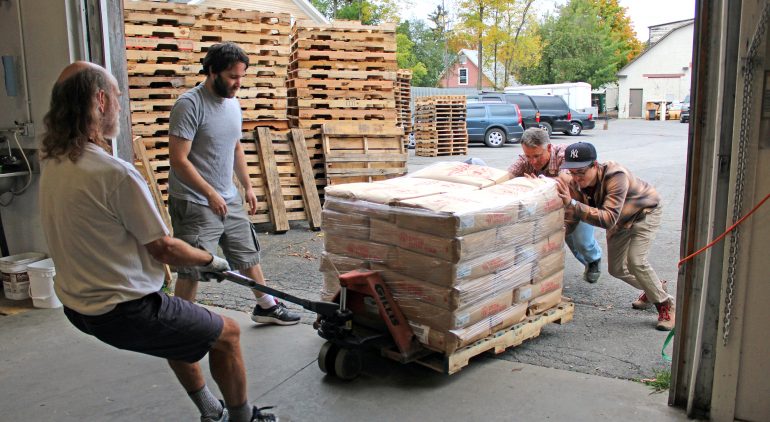 Sep. 29th
8:30am – 4:00pm
Middlebury Food Co-op
9 Washington St., Middlebury, VT 05753
The Co-op's Annual Truck Load Sale is coming to town! Save the date and grab "the list" in the store or take a sneak peek right HERE. Line up starting at 8:30 am to claim your share of pantry staples at deeply discounted prices. All products are available only while supplies last, so be an early bird!. New to the sale? Here's how it works:
1. Pick up your order form in the store any time before the sale.
2. Write the number of cases you wish to purchase next to the item on the order form.
3. Bring your order form to the tent in the back parking lot on Saturday, September 29th. The sale is open from 8:30 am to 4:00 pm.
4. A staff member will look over your order form, and give you a ticket for each case that will scan at the registers when you pay.
5. Take your tickets inside the store, feel free to grocery shop, and pay at the register for your purchases. Hold on to your receipt (cashier will clip tickets to it).
6. Return to the tent with your receipt and pick up your order. Staff members will be available to help.
7.Sorry, no mixed cases, no rain checks, and no later pick-ups.
Enjoy!