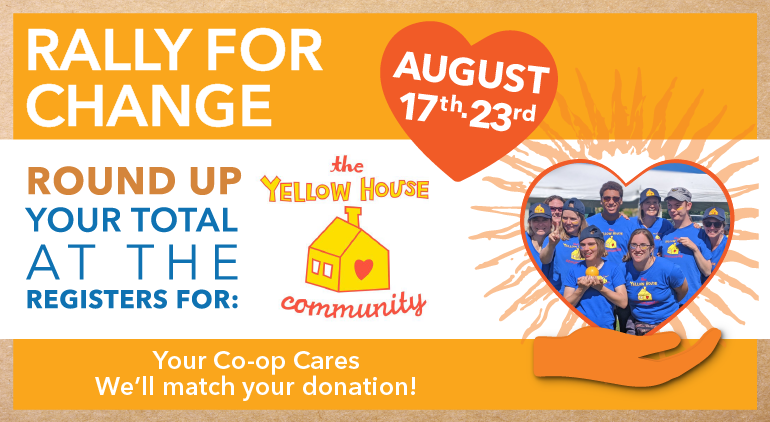 Middlebury Food Co-op
9 Washington St., Middlebury, VT 05753
Round up your register totals from August 17th – 23rd to benefit The Yellow House Community and the Co-op will match your donations! Read on to learn more about this intentional residential community located just a stone's-throw away from the Co-op and the wonderful people who bring it to life: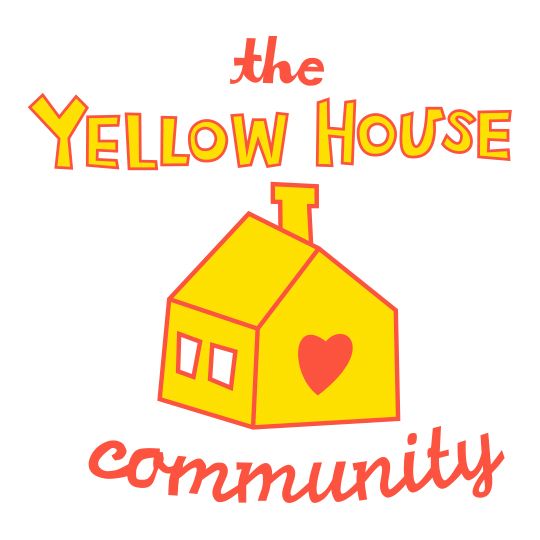 Yellow House Community was founded in 2019 by two families planning for the future of their adult children with special needs. YHC has become an opportunity to design a future for these young adults, and others in the community, that is full of love, joy, and purpose and that extends beyond what families can offer in their homes and after they are no longer alive. YHC recognizes that this is a concern of many families presented with similar circumstances.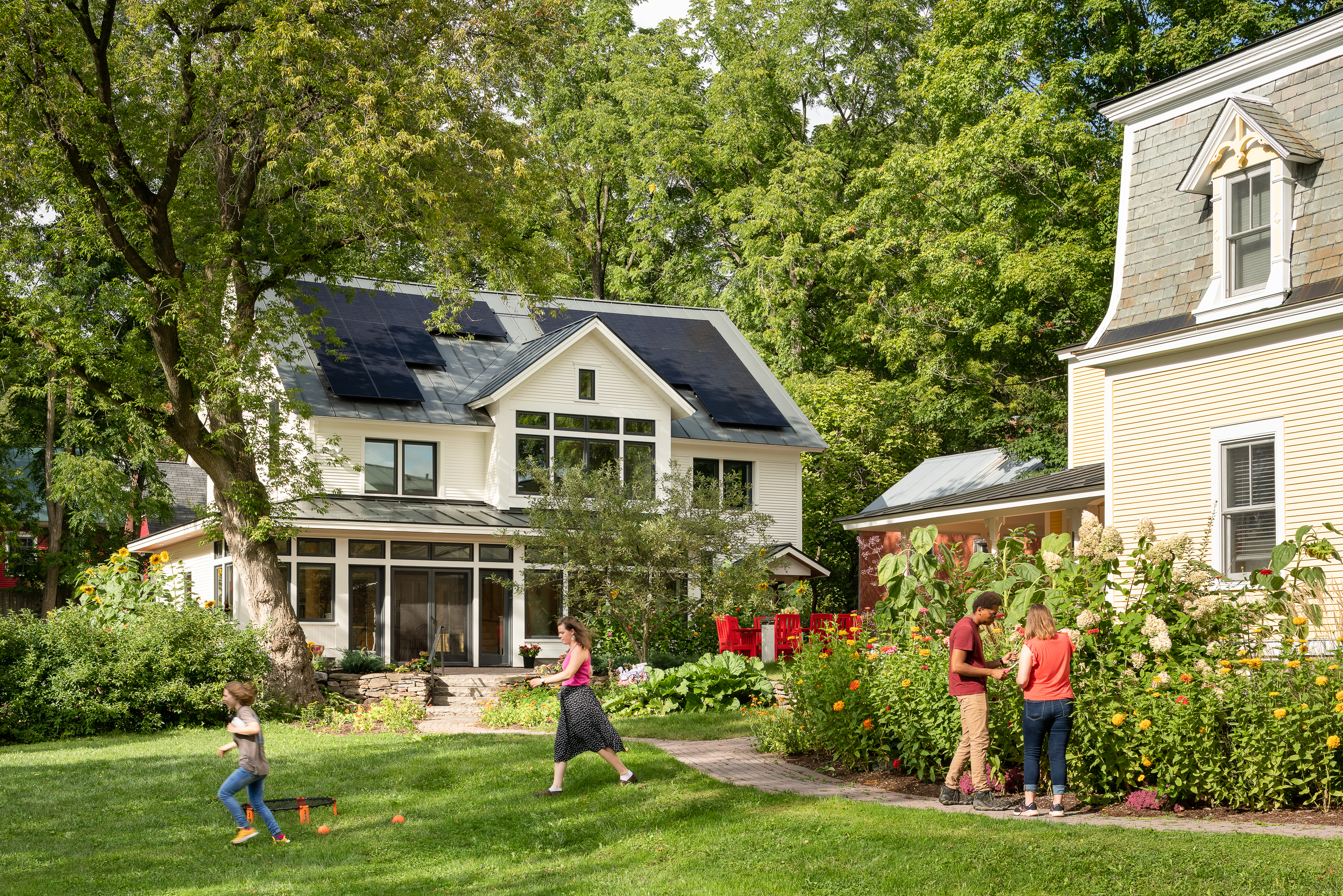 YHC founders and staff believe the solution exists in community – both in the community of Middlebury, Vermont to which both founding families are physically and emotionally connected and invested – and also in the creation of another community within Middlebury where adults with special needs live, work, and play side-by-side with individuals and families who are dedicated to creating and sharing this experience. Beyond the house, they have developed and continue to develop productive relationships with many local organizations. Perhaps you've seen them spreading joy throughout the Co-op during one of their regular shopping visits?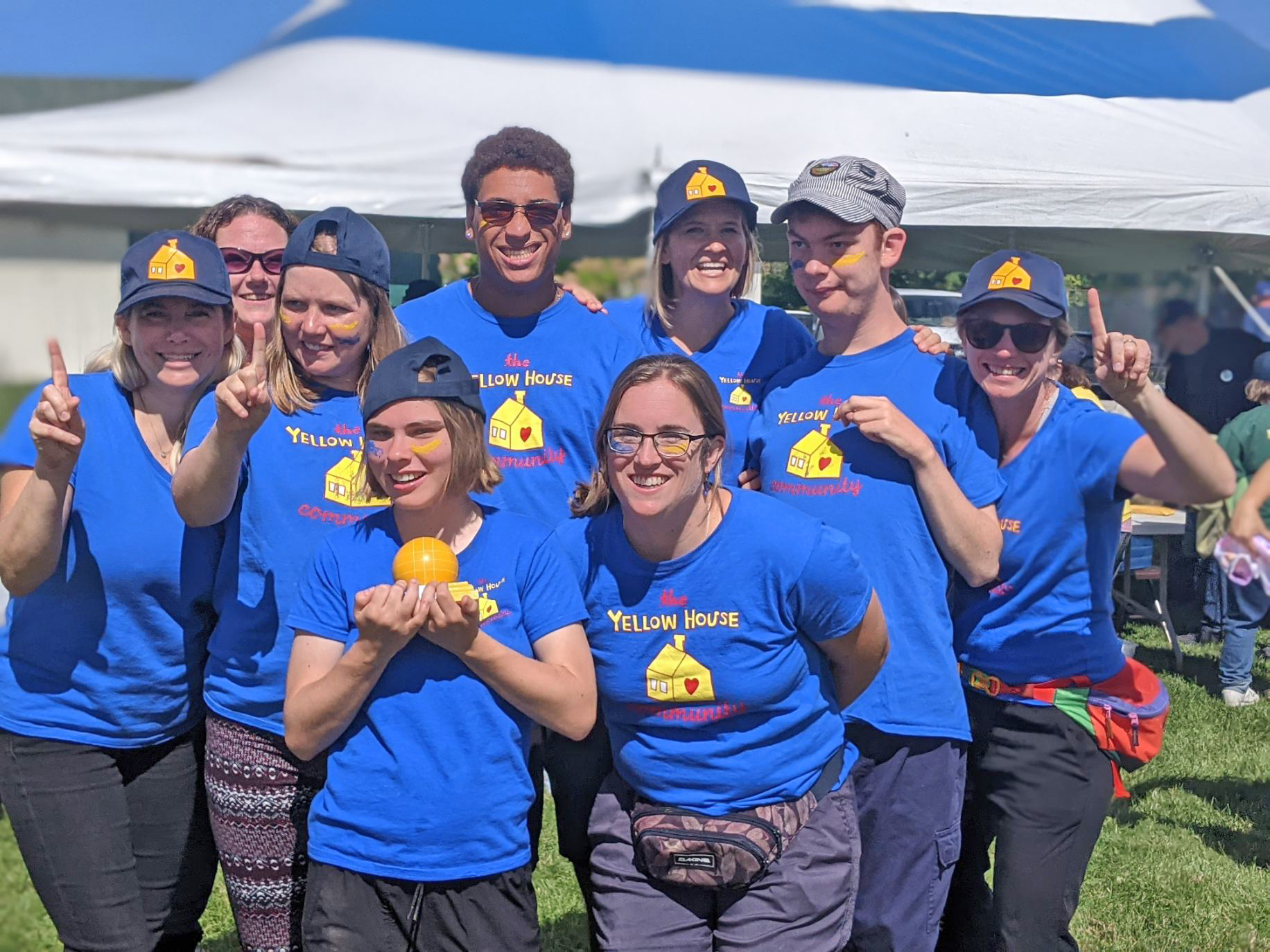 YHC's intentional residential community is located in the heart of Middlebury at 29 Seminary Street in a beautiful, historic yellow house. YHC provides adults with intellectual and developmental disabilities with safe, residential family households, meaningful vocation, and the support to continue developing skills, interests, and relationships. Yellow House provides day programming and assistance with community-based employment and integration for its residents. Their culture is one of deep respect, kindness, love, and fun. Check out this wonderful short film to get a glimpse into the magic of the Yellow House Community:
Yellow House Community Short Film from Sundog Creations on Vimeo.