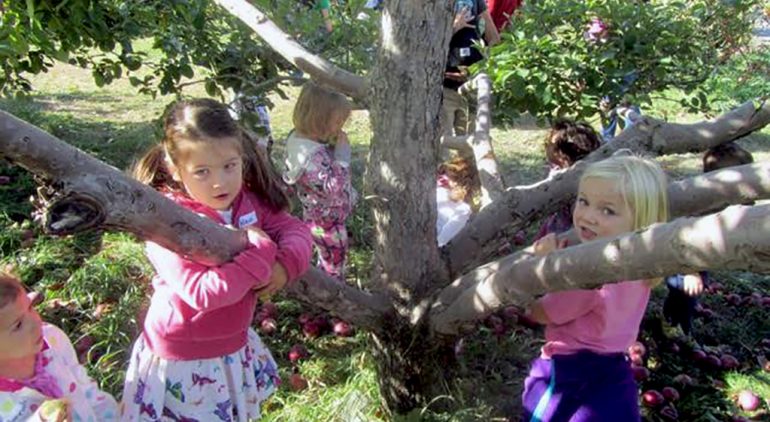 Middlebury Food Co-op
9 Washington St., Middlebury, VT 05753
Round Up YOUR total at the registers 2/1-2/7.  The Co-op will MATCH your donation!
Mary Johnson Children's Center
For the past 48 years, Mary Johnson Children's Center has served families in Addison County from Starksboro to Orwell. Over the years, the Center has grown and changed to meet the emerging needs of families and young children. The number of children who have attended the Center's programs number in the thousands.
While best known for its early childhood program on Water Street in Middlebury the Center operates:
Early childhood programs in Middlebury, East Middlebury, and Orwell,
Afterschool and Summer School Age Programs in Middlebury, Salisbury, Weybridge,
New Haven, Bristol, Starksboro, Monkton and, in the summer, Vergennes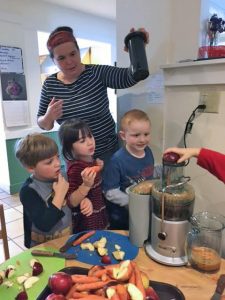 Middlebury Nourishes A summer food program serving lunches to Camp Kookamunga, Middle and High School summer programs, Midsummer Lunch and an "open site" at the Memorial Sports Center. Anyone between 2 and 18 can drop in for a free lunch. No charge, no ids. During the summer MJCC serves over 12,000 meals.
RFD: An 8-week summer nutrition and enrichment program for children and youth in underserved areas of Addison County, RFD delivers lunches and programming to residents of trailer parks that are inaccessible to a downtown, convenience store or other services.
Farm to Preschool: The Center is partnering with Shelburne Farms and other local partners on a VT FEED (Food Education Every Day) project to pilot a Farm to Preschool initiative in Addison County. This project includes local sourcing of snacks and meals, food preparation, and taste testing; garden-based curricula; field trips to farms or farmers' markets; parent workshops and more.
Head Start: Mary Johnson partners with Head Start to offer qualifying families Head Start services at our program on Water Street.  A Head Start Early Care Advocate works at the program with the families of 15 children
Therapeutic Childcare: Partnering with the Counseling Service of Addison County, MJCC provides therapeutic childcare that supports children who struggle with social, emotional and behavioral (SEB) challenges. There are 20 children at MJCC who benefit from this additional support.
The Center has helped families navigate the critical early years of their children's lives for the past 48 years by providing our county's children with a safe, stable and supportive environment.  Parents, too, are offered the same safe supportive environment and a staff who understand that the family is the foremost influence in a child's life.  Families become part of the Center's culture of connection and that support continues informally even after a child no longer attends one of the Center's programs. Mary Johnson Children's Center is a critical part of the network of support for families and young children in our community.
Find out more at http://www.mjccvt.org/.