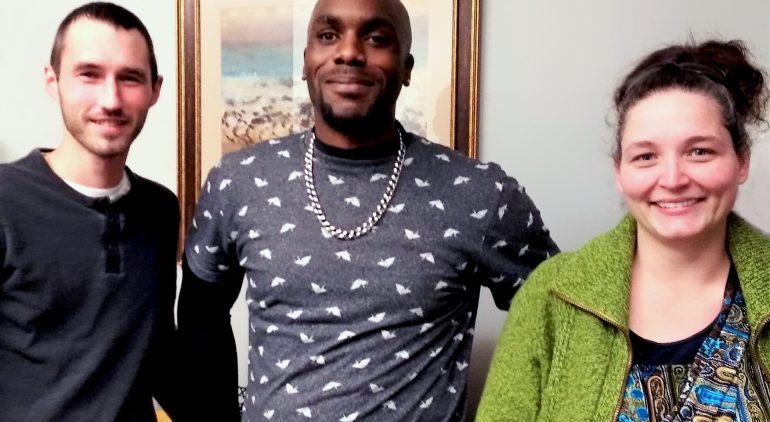 Middlebury Natural Foods Co-op
9 Washington St., Middlebury, VT 05753

Round up your totals at the registers February 7-13. The Co-op will match your donation and pass it along to Addison County's Turning Point Center. Read on to learn more about this incredibly important organization.
Turning Point Center of Addison County is a non-profit organization located on Creek Road in Middlebury. We are a member of the Vermont Recovery Network (VRN) comprised of 12 recovery centers statewide. The recovery support services offered through Turning Point Center help people rebuild their lives and engage in being productive members of society. We provide peer support, host recovery meetings, including both 12-step and non-12-step models, educational opportunities, recovery coaching and social engagement in a safe and supportive environment.
By focusing on our mission:
Providing peer-based recovery support to all; we seek to enhance the spiritual, mental, physical, and social growth of our community affected by substance use disorders and addictive behaviors.
We are able to move toward our vision:
A future where stigma and stereotypes are overcome by an empowered community focused on cultivating hope, support, and success for all people affected by the challenges of substance use disorders and addictive behaviors.
Our center often serves as the front door for addiction awareness. Turning Point staff, recovery coaches and volunteers help people explore and or identify their personal path to recovery. Whether seeking treatment, peer groups, social connections, resources to meet quality of life needs, information, or some other road to wellness; we provide a recovery community to welcome all.
Supporting Turning Point recovery center is an investment in reducing incarceration, recidivism and other social expenses. More importantly, it is an investment in creating a healthy and vibrant community we can be proud to be a part of. Donations are always welcome, recovery from substance use and addictive behavior is a community investment, your help is always appreciated.
Turning Point Center of Addison County | 54A Creek Road | PO Box 405 | Middlebury, VT 05753 Tel: 802-388-4249 | turningpointaddisonvt.org | tcacvt@yahoo.com