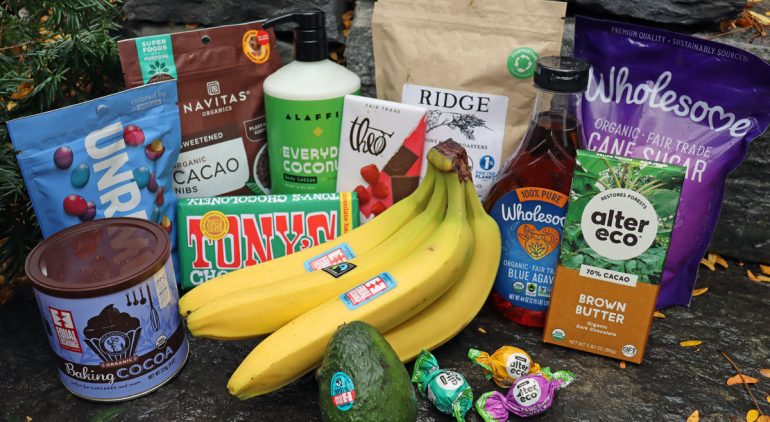 Fair Trade: Making Sense of the Labels
October is Fair Trade Month! Throughout this month-long celebration, we'll feature fun store promotions on many of our favorite Fairtrade Certified items. Look for them in our Weekly Sales and Member Deals displays, and be sure to find the coupon in this week's Addison Independent for $3 off any Fairtrade Certified item. We also want to take this opportunity to spread the word about the importance of supporting Fair Trade and we want to help shoppers navigate the various Fairtrade Certification labels. These labels exist to help shoppers identify items that have been ethically sourced, but the fact that so many of these labels exist leads to questions about the meanings behind each label and the standards that they represent.
First of all, what is Fair Trade?
Fair Trade is a way of doing business that ultimately aims to keep small farmers an active part of the world marketplace, and aims to empower consumers to make purchases that support their values. Fair Trade commerce relies on a set of business practices voluntarily adopted by the producers and buyers of agricultural commodities and hand-made crafts that are designed to advance many economic, social, and environmental goals including:
Raising and stabilizing the incomes of small-scale farmers, farmworkers, and artisans
More equitably distributing the economic gains, opportunities, and risks associated with the production and sale of these goods
Increasing the organizational and commercial capacities of producer groups
Supporting democratically owned and controlled producer organizations
Promoting labor rights and the right of workers to organize
Promoting safe and sustainable farming methods and working conditions
Do all the logos mean the same thing?
In the U.S. there are 5 widely recognized labels: Fair Trade International, Fair Trade U.S.A., Fair for Life, the World Fair Trade Organization, and the Fair Trade Federation. The first three are certifiers and the last two are membership groups. There are differences between each, which we'll try to break down below:
Fairtrade International: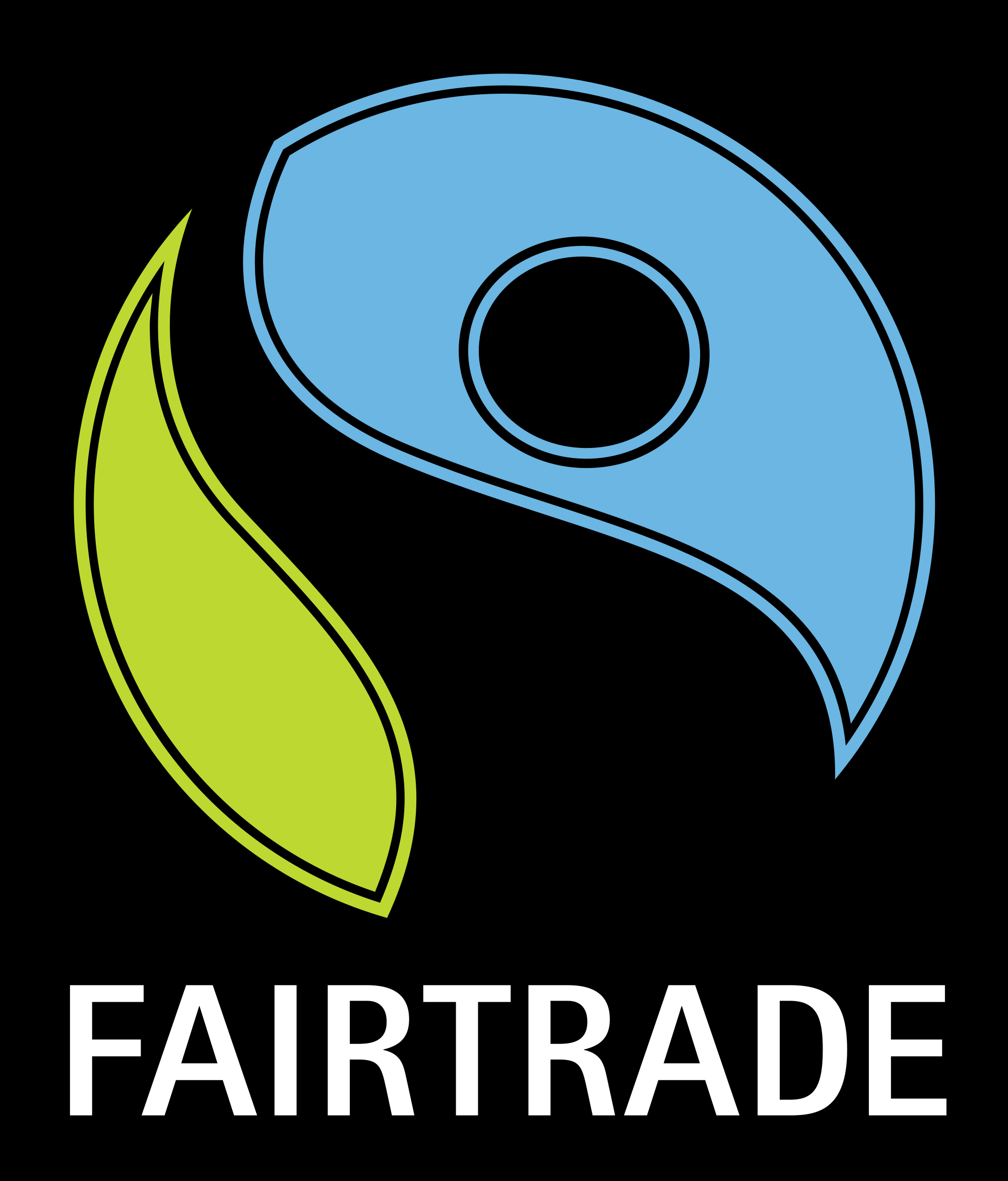 Fairtrade International is probably the most recognized fair trade label, representing nearly 2 million farmers globally. Their stated mission is "to connect disadvantaged producers and consumers, promote fairer trading conditions and empower producers to combat poverty, strengthen their position and take more control over their lives." The international Fairtrade system certifies ingredients from the Global South, meaning that not all ingredients can be Fairtrade certified using their label. Since their mission is focused on justice for the most vulnerable workers around the globe, their focus remains on certifying products like cocoa, bananas, and coffee, which typically come from these regions. Seeing this logo means that the product is fully traceable (kept separate from non-certified products) from farm to shelf. It also signifies that a fair cost has been paid to small farmers and also a Fairtrade premium above the fair price, which goes towards the social, environmental, or economic development of the local community. Groups selling Fairtrade products are regularly audited by Fairtrade International's third-party inspector, FLOCERT. Depending on a brand's packaging, the original Fairtrade Mark may be green and blue or black and white.

When you see the Fairtrade International logo with an arrow, this indicates to look on the back of the packaging to learn more about the ingredients and sourcing. This Mark is used on products with multiple ingredients, such as chocolate bars or granola. All the ingredients that are available under Fairtrade conditions have to be Fairtrade sourced (e.g., all the cocoa, sugar and vanilla) in order to display this label. The minimum total Fairtrade content of the finished product must be at least 20 percent. For full transparency to consumers, the percentages of each ingredient are displayed on the back of the product package.
The Fairtrade Mark with an arrow is also used on single-ingredient products that have been sourced using "mass balance." Mass balance is only applicable to cocoa, cane sugar, and tea mixed traceability. It means these ingredients are generally supplied in bulk and mixed during the shipping and manufacturing process, however, the actual volumes of sales on Fairtrade terms are tracked and audited through the supply chain. The amount sold as Fairtrade must match the amount purchased. This way, the farmers and workers receive the full benefits from fair trading terms for selling that amount of product. This video helps break it down:

You may also see these ingredient-specific logos on a product's packaging. The white Fairtrade Mark indicates that the ingredient named on the tab has been sourced as Fairtrade, such as Fairtrade cocoa in a breakfast cereal. The other ingredients in the product have been sourced with other methods.
Up to two Fairtrade Sourced Ingredient Marks (FSI) can be used on the front of the packaging. If the mark also has an arrow, that indicates that the ingredient was sourced using "mass balance" and points to more information on the back of the package.
Here's a video from Fairtrade International that helps break this down:
Fair Trade USA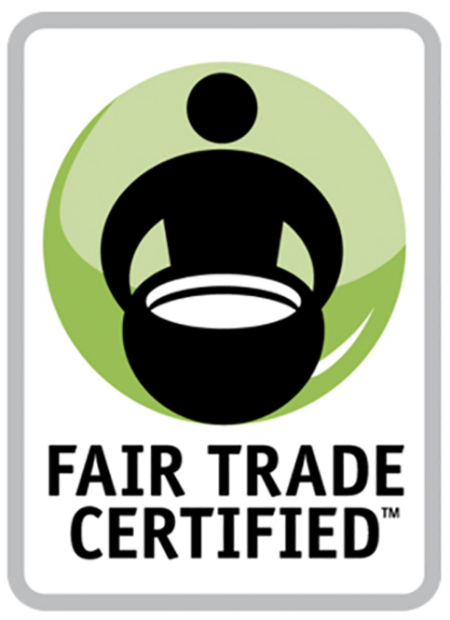 Fair Trade USA envisions a world where conscious consumers can achieve a "Fair Trade Lifestyle" and be able to shop ethically in all product categories. Products certified by Fair Trade USA include everything from coffee, cocoa, fruits, grains, seafood, and veggies to apparel, home goods, body care products, and sports equipment. These products are produced according to rigorous standards that protect farmers, workers, fishermen, and the environment. More than $931 million in financial benefit has been delivered to producer communities between 1999-2021 alone under this label. Their certification process requires producing organizations to comply with a set of minimum standards, which are the way they help brands meet their Environmental, Social, and Governance (ESG) goals, and fulfill their mission to deliver benefits to producers, businesses, and consumers. Because their label covers so many different types of products, they have different standards to address the specific circumstances of those particular supply chains.

As with Fairtrade International, Fair Trade USA logos can differ depending on which aspects of the product are being certified. Sometimes the entire product is certified, other times specific ingredients are certified, and often a particular labor aspect of the product, such the sewing or the factory is certified. In some instances, like with tea, it will even have the percentage of the product that is fair trade.
Fair for Life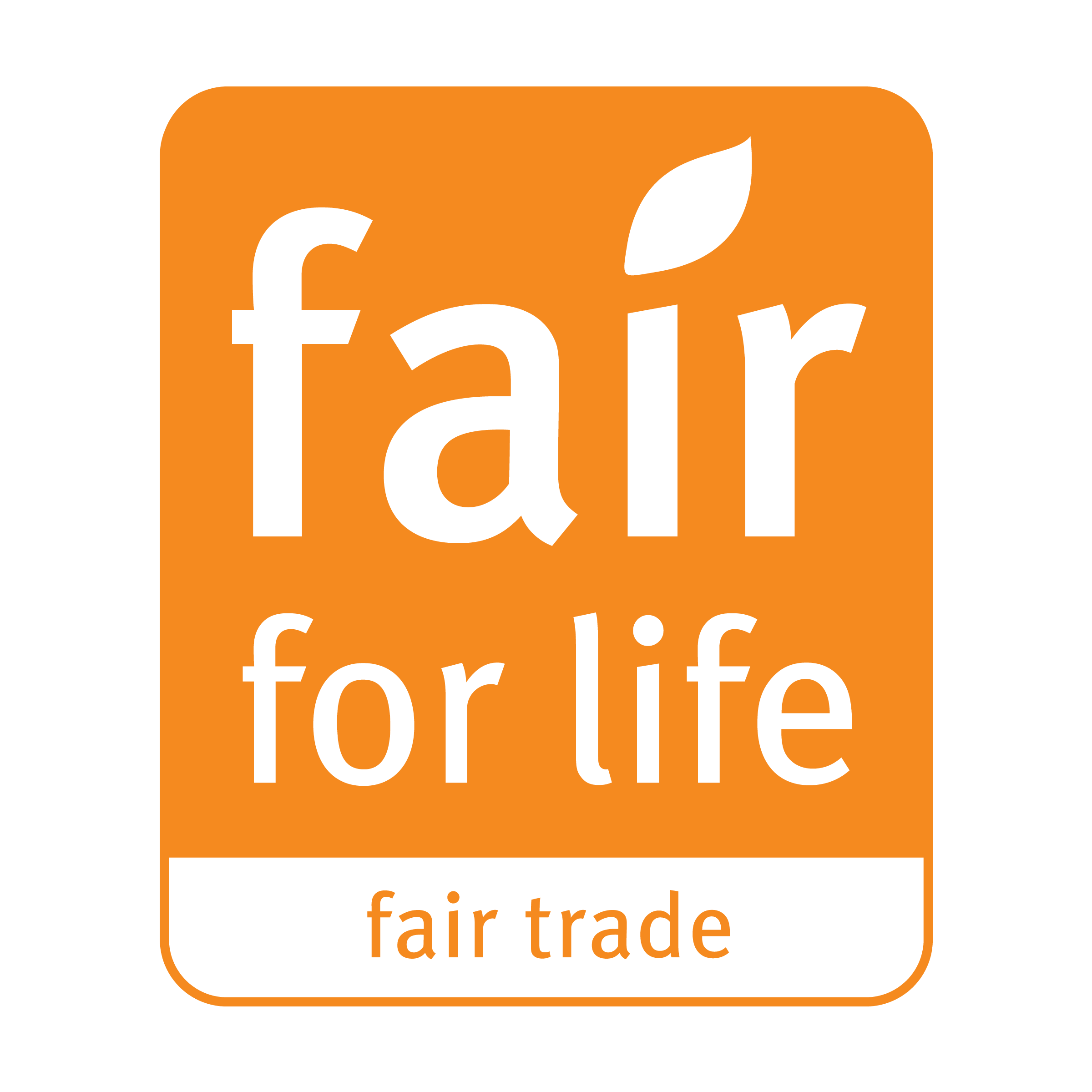 Fair for Life's certification system is based on a non-product-specified standard. Every step of production can be certified, including producers, manufacturers, traders, and entire companies, whereas most other certifiers simply certify the finished product or only a few steps of the production process. This more holistic model allows for a shift toward responsible supply chains and corporate social responsibility. Fair for Life Certification assures that human rights are safeguarded at any stage of production, workers enjoy good and fair working conditions, and smallholder farmers receive a fair share. All certified companies must also comply with a comprehensive set of environmental criteria including important aspects of water conservation, energy management and climate change, ecosystem management, and waste management. Certified companies must not be engaged in habitat destruction and should work on continuous improvement of their energy use. All operations have to be certified according to an acknowledged organic or ecological minimum standard. Today, Fair for Life brings together a community of more than 700 certified companies and organizations in over 70 countries. Their commitment to Fair for Life directly impacts 235,000 producers and workers and generates nearly $1 billion in certified product sales.
The Fair Trade Federation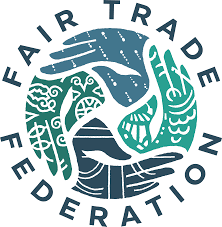 The Fair Trade Federation is a force in the global fair trade movement's efforts to alleviate poverty and promote sustainable and equitable trading partnerships. Their mission is to create a just and sustainable global economic system in which purchasing and production choices are made with concern for the well-being of people and the environment, creating a world where all people have viable economic options to meet their own needs. They seek to alleviate poverty by continually and significantly expanding the practice of trade that values the labor and dignity of all people. Membership organizations like the World Fair Trade Organization and the Fair Trade Federation are an important part of the fair trade movement. They host events, conferences, and campaigns and advocate for fair trade. Organizations from all parts of the fair trade supply chain can apply to become members. In return for membership dues, each organization gains credibility, showing that they follow the fair trade principles in all they do. Click here to read more about their defining principles.
The World Fair Trade Organization (WFTO)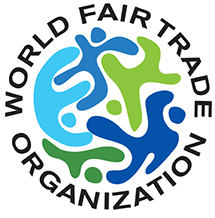 The WFTO is the global community and verifier of social enterprises that fully practice Fair Trade. The interest of producers, especially small farmers, and artisans, is the main focus in all the policies, governance, structures, and decision-making within the WFTO. Spread across 76 countries, members are verified as social enterprises that practice Fair Trade. To be a WFTO member, an enterprise or organization must demonstrate they put people and planet first in everything they do. Click here to see their standards document. The organization is democratically run by its members, who are part of a broader community of over 1,000 social enterprises and 1,500 shops. Their direct impact includes 965,700 livelihoods supported through the operations and supply chains of these enterprises. 74% of these workers, farmers, and artisans are women and women make up the majority of the leadership. They pioneer upcycling and social enterprise, refugee livelihoods, and women's leadership. They operate based on the 10 Principles of Fair Trade (see graphic below). Click here to learn more about their collective impact.