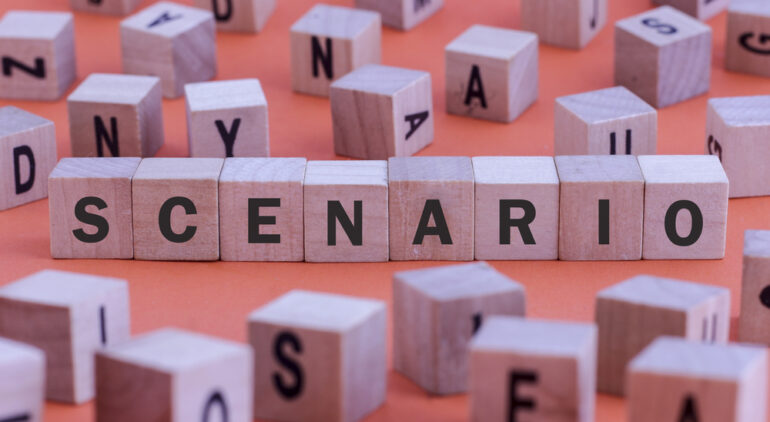 Scenario Planning – A New Tool in Your Board's Governance Tool Kit
One day last August, even as our co-op was in the midst of its recent expansion project, your board spent the better part of an afternoon peering into the future. We gathered across town in a director's screened-in sunroom and had brought along an assortment of fresh, summery, potluck dishes to share when the work was done.
Every director was there, along with our general manager, Glenn Lower, and our minute-taker and staff liaison, Victoria DeWind. The goal wasn't to map a new direction, or plot our next move, but rather to make sense of a few of the conditions, contexts and events that our cooperative could potentially face and, based on that sense-making, dial up our general state of readiness to meet some of the challenges that might arise.
It is generally agreed among observers of food cooperatives that current economic, political, social, environmental and competitive market conditions make developing specific business strategies nearly impossible. But even though we can't know much about our future we can imagine it. We can develop a set of plausible (but not necessarily probable) "what-ifs", and then envision responses. This, in a nutshell, is what scenario planning is all about.
Here is another description of scenario planning from a recent article in the Harvard Business Review:
"Scenario planning is making hypothetical assumptions about what the future might be and how your organization's environment could change over time in light of that future. More precisely, scenario planning is identifying a specific set of uncertainties, different 'realities' of what might happen in the future of your business. It sounds simple, and possibly not worth the trouble or effort; however, building this set of scenarios is probably the best thing you can ever do to help guide your organization in the long term."
Since guiding the co-op's direction over the long term is one of your board's key responsibilities, we decided to make scenario planning a regular part of our yearly work. So to start, we focused on two possible scenarios. The first was an adverse social media event, which is something that happens at co-ops more often than you'd think and can be very tricky to resolve given the speed and reach of current social media technology. (This scenario was mainly about a potential risk.) The second scenario involved the possibility of partnering with another local or regional organization with similar and/or complementary values to ours. (This scenario was more about a potential opportunity.)
We brainstormed possibilities; identified forces at play; made diagrams; used sticky notes, index cards, and worksheets; arranged various combinations of factors; tested them for plausibility; weeded out the weak or overly fuzzy ones; and then, as the sun was getting low, enjoyed a fine dinner together out on the lawn. (No surprise: your board can cook.)
Summaries of this initial scenario work were later prepared and stored online for easy reference, for the benefit of future boards, and potentially to share with other co-ops as well.
As always, write anytime with questions or comments: tam@middleburycoop.com
By: Tam Stewart  – chair of your co-op's Board of Directors