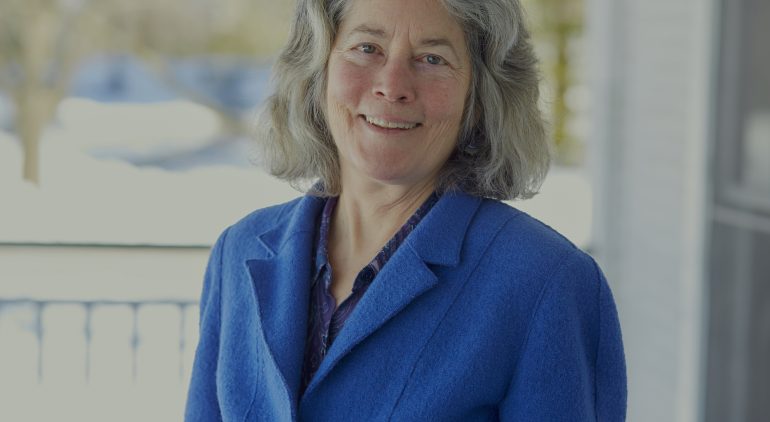 Welcome Molly Anderson to our Board
The election results are in, and we're welcoming a brand new board member – Molly Anderson!  Molly is a Professor of Food Studies at Middlebury College.  Here's what she had to say about why she'd  like to join the Co-op Board of Directors:
I want to contribute to MNFC and participate more actively in helping it thrive. It's a great coop now; and I'd like to help MNFC member-owners, staff and GM work through our next phase, which will make it an even stronger community center.  I'm committed to keeping the coop viable, yet making it even more accessible and affordable to low-income residents. 
While I've lived in Middlebury a bit less than 2 years, I have been working with organizations and businesses throughout New England for the past 30 years that are working to improve our food system.  I think that I could bring knowledge about food system issues, resources and trends that might be useful to the Board.  I've been a member of food coops in North Carolina, Arlington and Cambridge (Mass) and Maine, but haven't served on their Boards.  I do have considerable Board experience, however:  I chaired the national Community Food Security Coalition's board for 6 years, and served on the New Entry Sustainable Farming Project Board (Massachusetts).  I also clerked the New England Earthcare Committee, a Quaker environmental group with food and environmental interests; and I serve on several Advisory Boards for food system organizations.
I'm a bridge-builder and networker through my work, and I think collaboration across different perspectives is how we solve social problems.  In my experience, Boards work best when members feel their time is valued; when meetings are planned carefully; when there is good communication across the organization's management, staff and Board; and when Board members listen to each other deeply and respect differences of opinion as they try to reach agreements or compromises.  While social capital is essential for good group dynamics, it's important to stay focused on the tasks that need to be done. 
I'm on the faculty of Middlebury College as Professor of Food Studies, responsible for developing a new interdisciplinary program in food studies.  I'm also a member of Food Solutions New England and the (national) Inter-Institutional Network for Food, Agriculture & Sustainability.