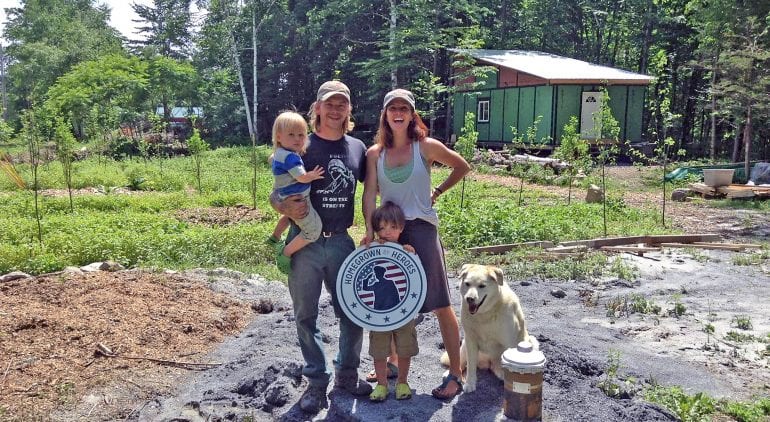 The Vermont Farmer Veteran Coalition
In honor of Veterans Day, we wanted to shed some light on an amazing project that is cultivating a new generation of farmers and food leaders through the collaboration of the farming and military communities. The Farmer Veteran Coalition was founded in 2007 based on the recognition that ever increasing numbers of those enlisted in the US military had their roots in rural America and would be returning in large numbers to small towns across the country, far from the services available to veterans in more populous areas. The idea of opening up our nations' farms – and all of the beauty and peace and opportunity that they provide – to those returning from war seemed like a captivating prospect. The founders felt a tremendous sense of responsibility to create an organization capable of doing everything it could to serve this important sector of veterans that remained overlooked by most urban-based veteran organizations.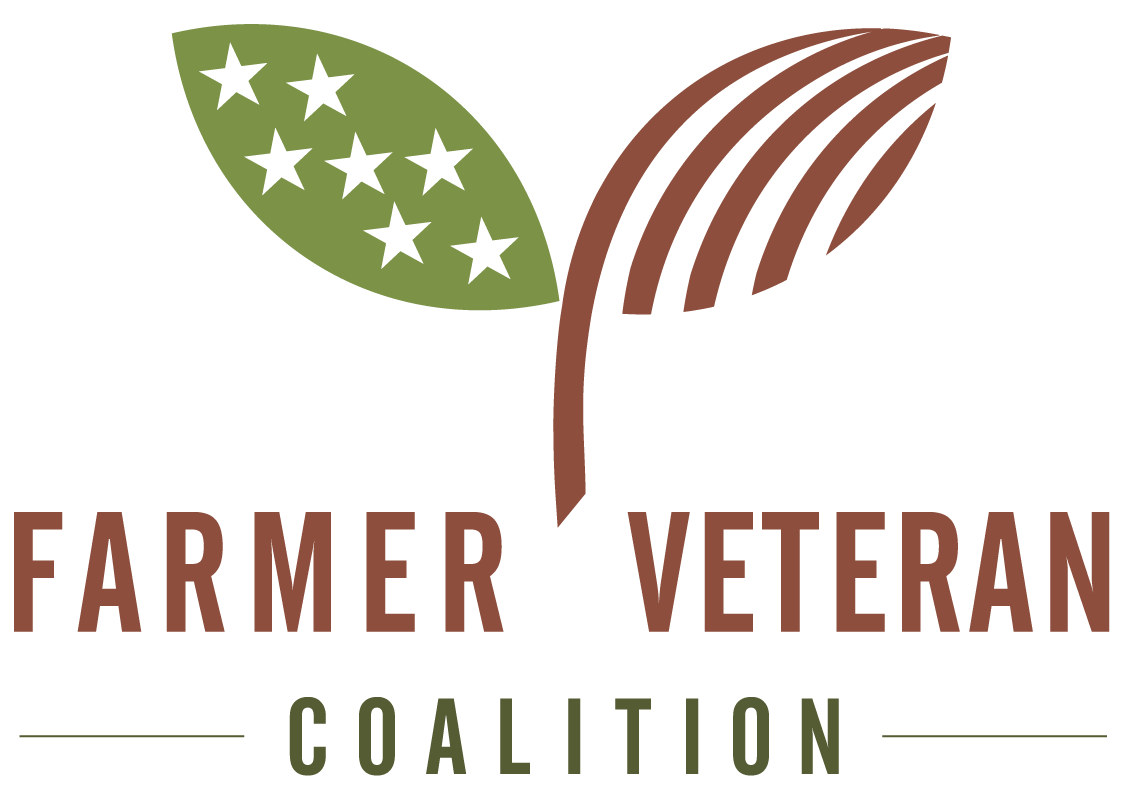 Impact
Since 2009, over 8,000 veterans have become farmers across the country, thanks to an array of educational opportunities in the form of internships, apprenticeships, and other training programs aimed to help veterans build the skills needed for a career in farming. They also offer extensive business resources to budding veteran farmers looking to find land, finance their farm, create business plans & crop plans, develop marketing strategies, and comply with food safety regulations. Additionally, the Farmer Veteran Coalition has awarded more than $1,000,000 to veterans in agricultural grants and farm support through the Farmer Veteran Fellowship Fund.
A Local Chapter is Born
In 2015, local farmer & veteran Jon Turner of Wild Roots Farm in Bristol helped found a Vermont chapter of the Farmer Veteran Coalition. Jon served in the Marines from 2003 – 2007, including 2 deployments to Iraq and 1 to Haiti. When Jon left the military, he was troubled by the lack of support for integration back to civilian life. He connected the huge coming need for farmers with the large population of veterans who are returning from combat. Jon believed that this population, which includes over 2 million troops returning from Iraq and Afghanistan, could benefit from the restorative benefits of farming, and his hope is to provide hands-on training to these veterans so they can fill this need while also finding purpose and community in their new lives.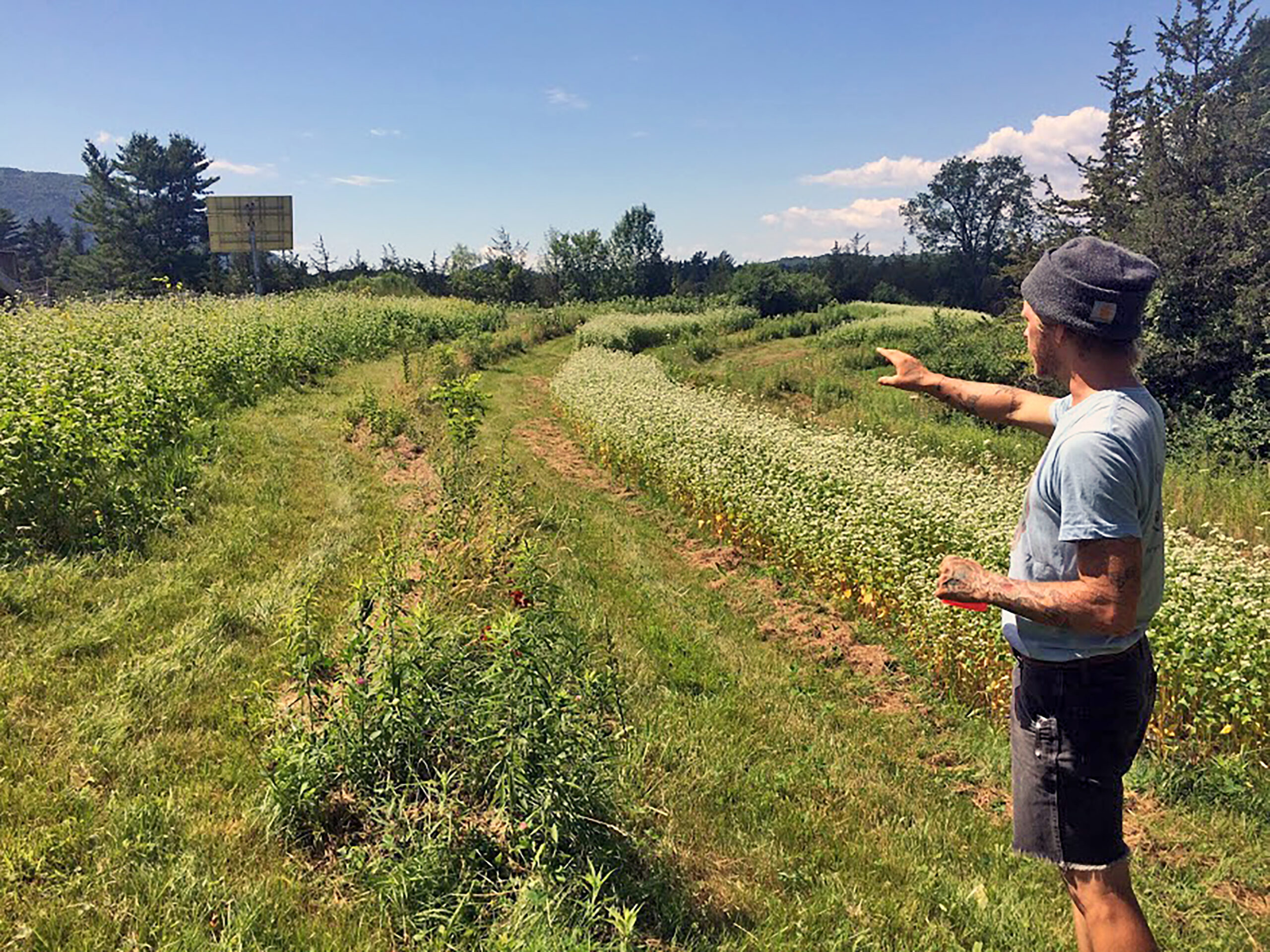 Wild Roots Farm is an educational operation nestled in the foothills of the Bristol Cliffs with a focus on forest farming and regenerative practices. Jon owns and operates the farm with his wife and their mission is to teach methods of growing and raising food in "unsuitable" farm conditions while maintaining, if not improving, bio-diversity. Their farm offers eggs, vegetables, and mushrooms, along with kids camps and workshops for all ages on topics such as soil building, pruning, mushroom cultivation, forest farming, and regenerative agriculture. These workshops are open to veterans and non-veterans, alike, as Jon believes in the importance of helping veterans reintegrate into their communities. He's a firm believer in the peace and therapy that come from reconnecting with nature, working with the soil, and interacting with fellow community members.
 
Homegrown By Heroes
Homegrown By Heroes (HBH) is the official Farmer Veteran Branding Program of America. The HBH logo serves to inform consumers that products donning the logo were produced by military veterans. The program is available to farmers, ranchers, fishermen, and value-added producers of all branches and eras of military service. Wild Roots Farm in Bristol proudly offers their eggs, vegetables, and mushrooms under the Homegrown By Heroes label.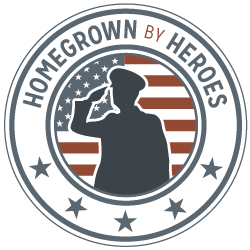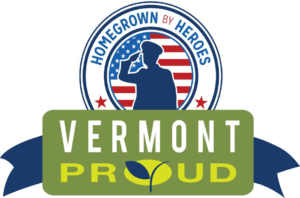 Guiding Principles of the Farmer Veteran Coalition
GUIDE the passion of our veterans so that they may earn for themselves a meaningful, financially sustainable place in the agricultural community. This could entail full-time or part-time employment or a critical supplement to disability-related income.
BELIEVE in the meritocracy of American agriculture, where personal responsibility for one's actions and individual initiative in pursuit of one's goals can create personal success. We believe in the fundamental dignity of physical work.
ACKNOWLEDGE the plurality of agricultural crops, practices, scale and markets available to our veterans. We honor, guide, and support the practical farming path chosen by each veteran.
COMMITTED to leveraging our work through a network of partnerships. This allows us to more effectively help a larger number of veterans, particularly those in the onset of their civilian careers.
SUPPORT all valid national, regional, or crop-specific efforts to connect veterans with agriculture and encourage collaboration instead of competition with other groups providing services to our nation's veterans.
SPONSOR and encourage both employment and self-employment in agriculture, and equally value the contributions made by all members of the agricultural industry who feed America. We recognize the range of opportunities for employment throughout the agricultural economy.
RESPECT the privacy of our veterans, and we will assist when we can to get them the support that will help make them stronger farmers. We support and treat the whole veteran. We are aware of the high number of veterans that return with both visible and invisible wounds.
RECOGNIZE the geographic and psychological isolation common to both farmers and veterans. Creating contact between our farmer veterans and a sense of community amongst them is an important part of our mission.
Want to learn more about the Farmer Veteran Coalition? Visit their website by clicking here. 
Interested in donating to the Farmer Veteran Coalition? Click here.
Interested in checking out events and happenings at Wild Roots Farm? Visit their Facebook page here.