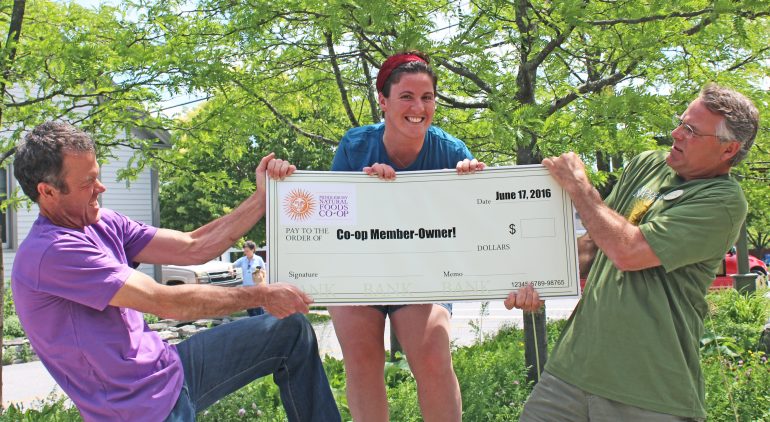 Last Chance to Cash Patronage Dividend Checks!
Have you cashed your Patronage Dividend yet? This is a friendly reminder that the final date to cash your check is coming up on Tuesday, September 13th. Checks that are not cashed by this date will automatically be donated to our two local food shelves: HOPE & CVOEO.
Facts about this year's patronage refund:
We started the patronage system July 1, 2015, 9 months of total sales = $9,896,257.
Member purchases totaled about 76.83% of those sales.
The total declared patronage = $333,700 … profit from member sales before taxes and patronage.
The Board decided to return 45% of patronage to member-owners in checks.
The retained money will be reinvested in the Co-op to support our planned expansion project, allowing us to borrow less money from the bank and keeping the Co-op's future more secure.
The money saved on Co-op taxes will be used to:
Expand our Co-op Basics program… reducing prices on everyday products.
Support our Member Deals program … 20% – 30% discounts on products from companies we feel share our values.
To learn more about Patronage Dividends at the Co-op, click here.