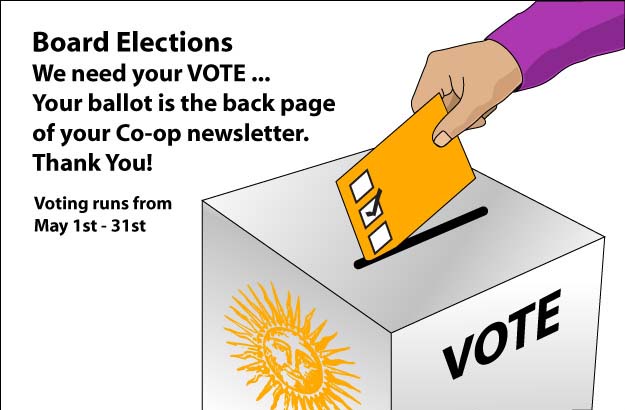 YOUR VOTE COUNTS!
Dear Co-op Member-Owners,
In May you'll receive your Co-op Newsletter in paper format in order to provide all member-owners with ballots for voting in our 2016 Election for the MNFC Board of Directors. You'll find the ballot  in this Newsletter, along with instructions on how to vote in this important election. Short bios with information about the candidates are included in this Newsletter's insert.  Remember to come to our Annual Meeting to find out the results!
It's YOUR Co-op…OWN IT!