Alaffia Products – Cooperatively Owned, Fairly Traded Body Care – Affordably Brought to You by Co-op Basics
If you're looking for Body Care Products that are good for your skin, hair AND your conscience, Alaffia is the brand for you.  Alaffia is cooperatively owned by the African women who make their products and all of their products are certified fairly traded.  Here's what they have to say about their mission:
Alaffia's success is not simply measured by profit.  Our success is measured by empowerment. Empowerment Projects are Alaffia's mission in action, funded by the sales of Alaffia products. Alaffia invests in our communities because it is our moral responsibility and to ensure African resources empower African communities. The goal is to alleviate poverty and encourage gender equality. Our Empowerment Projects include several Education-Based Projects, Maternal Health, FGM Eradication, Eyeglasses and Reforestation. All of Alaffia's projects empower Togolese communities to provide their skills and knowledge to the rest of the world and rise out of poverty.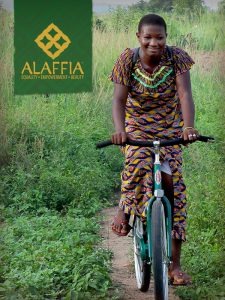 To learn more about their business practices and their community program, go to alaffia.com.
Many of Alaffia's products are available at the Co-op at Every Day Low Prices from Co-op Basics.
Just look for the purple signs to find these great deals, every day at your Co-op.

Delicious and Budget Friendly Recipes:
Soy-Ginger Dinner Salad with Tuna