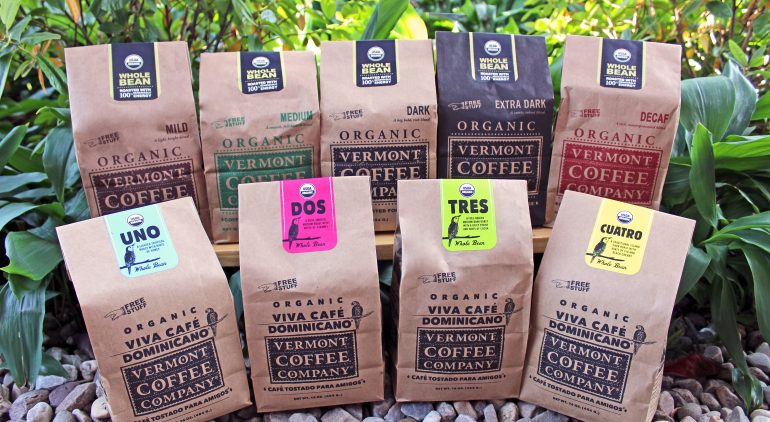 Spotlight on Vermont Coffee Company
We're casting our Co-op Spotlight on Vermont Coffee Company this week to spread the love for this small town coffee roaster located right here in Middlebury, VT. Member-owners can enjoy 20% off all Vermont Coffee Company products from August 29th – September 4th, so it's a great time to stock up and save. Read on to learn more about this fantastic local business and their passion for big, bold coffee.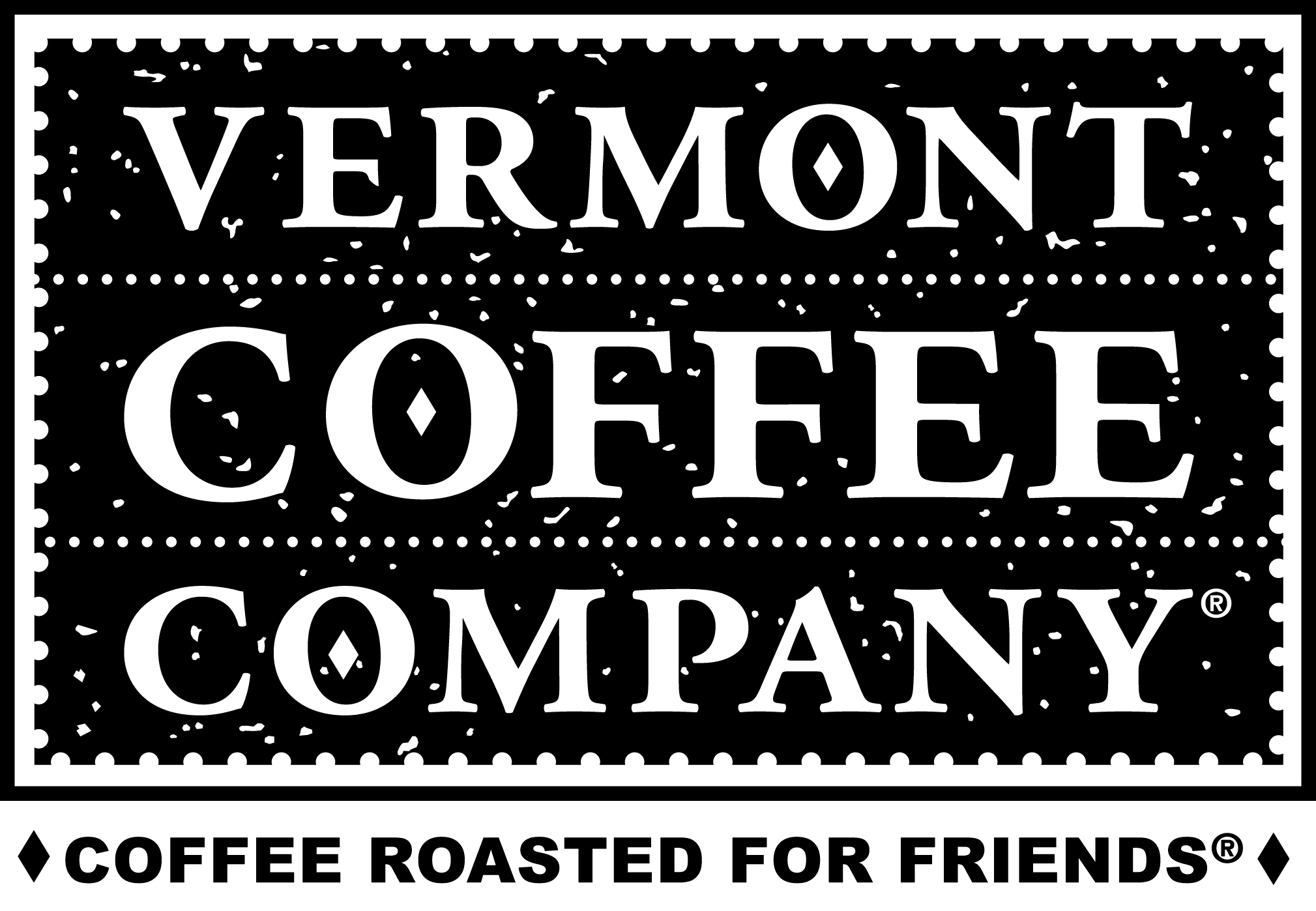 About Us
We are located on Exchange Street in Middlebury's Industrial Area. We roast, pack, and ship our coffee here. We also have an on-site CAFE where we encourage our Friends to come and relax, hold meetings, write novels, knit, or do homework. Monday — Friday 7 am – 2 pm we serve coffee, espresso, simple breakfast and lunch, and items in our grab 'n go cooler.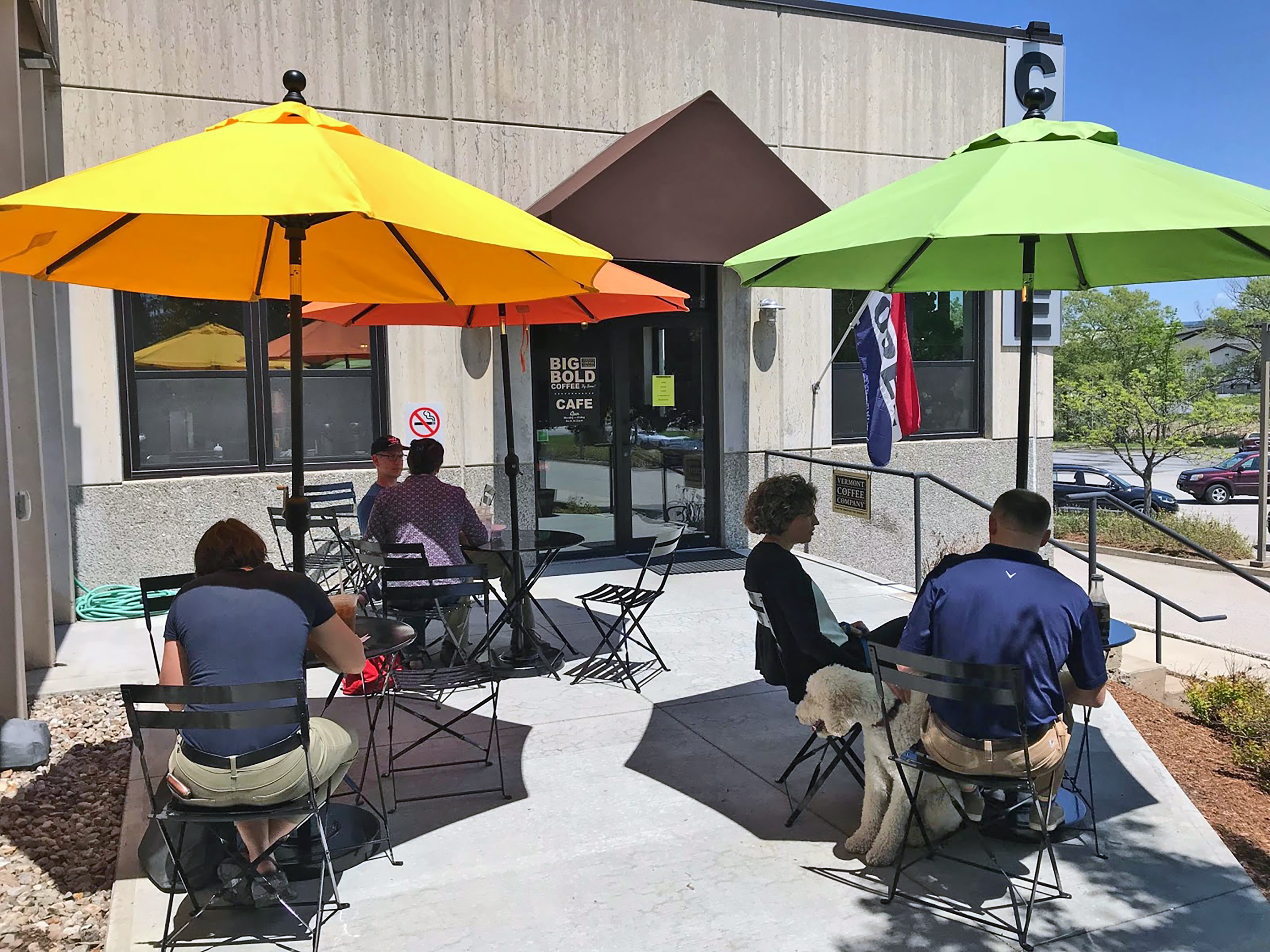 Our Friend Philosophy
We started roasting coffee in a small café in Bristol, Vermont in 1979. The first coffees we roasted were for our friends. COFFEE ROASTED FOR FRIENDS® is more than a slogan, it is our mission. We believe that coffee is a social stimulus that brings people together to share ideas and stories. When people come together, a community is formed and friends are made.

We are a FRIEND to the planet. We made a big decision and in 2018 became the first coffee roaster in the Nation to roast with 100% renewable biogas. In addition, this coffee is also grown under natural shade in a habitat that is healthy for people, animals, plants, and the soil. Over the years we've developed a unique style of slow-roasting our coffee in small batches, which caramelizes the beans and brings out the semi-sweet, chocolate flavors.
We want you to have big, bold coffee. After we roast our coffee we use packaging to protect the fresh beans from light, air, and moisture. The paper bag blocks out light, and the polybag prevents moisture and some air from affecting the flavor.
The paper bags and closure labels can be redeemed for FREE STUFF! Learn more about our Frequent Friend® Program here.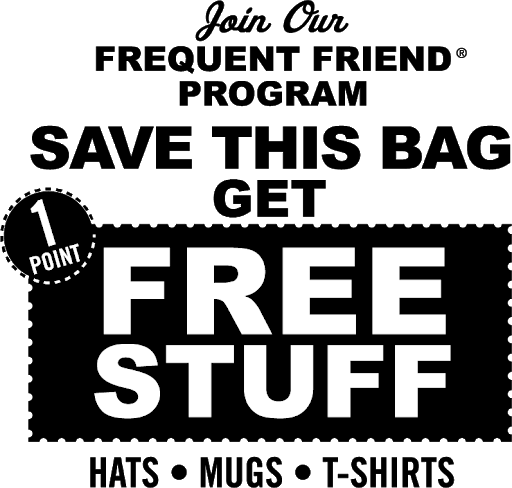 Our Low-Density Polyethylene LDPE poly bags are manufactured here in Vermont. They are recyclable, and like most LDPE, are reformed into items such as bubble wrap, floor tiles, sandwich bags, trash can liners, and yes, compost bins!
Many grocery stores have a soft plastics drop-off bin where you can bring our poly bag to be recycled. Or you can repurpose them for carrying your lunch to work, sorting Lego pieces, holding party favors, just to name a few that our Frequent Friends have come up with.
We are a FRIEND to our farmers. We work on long-term relationships with our growers, and pay them a fair price for their quality organic coffee. We stick with them through their difficult times, as all friends would do.

We are a FRIEND to our community supporting those in need of food and shelter through H.O.P.E. and other organizations.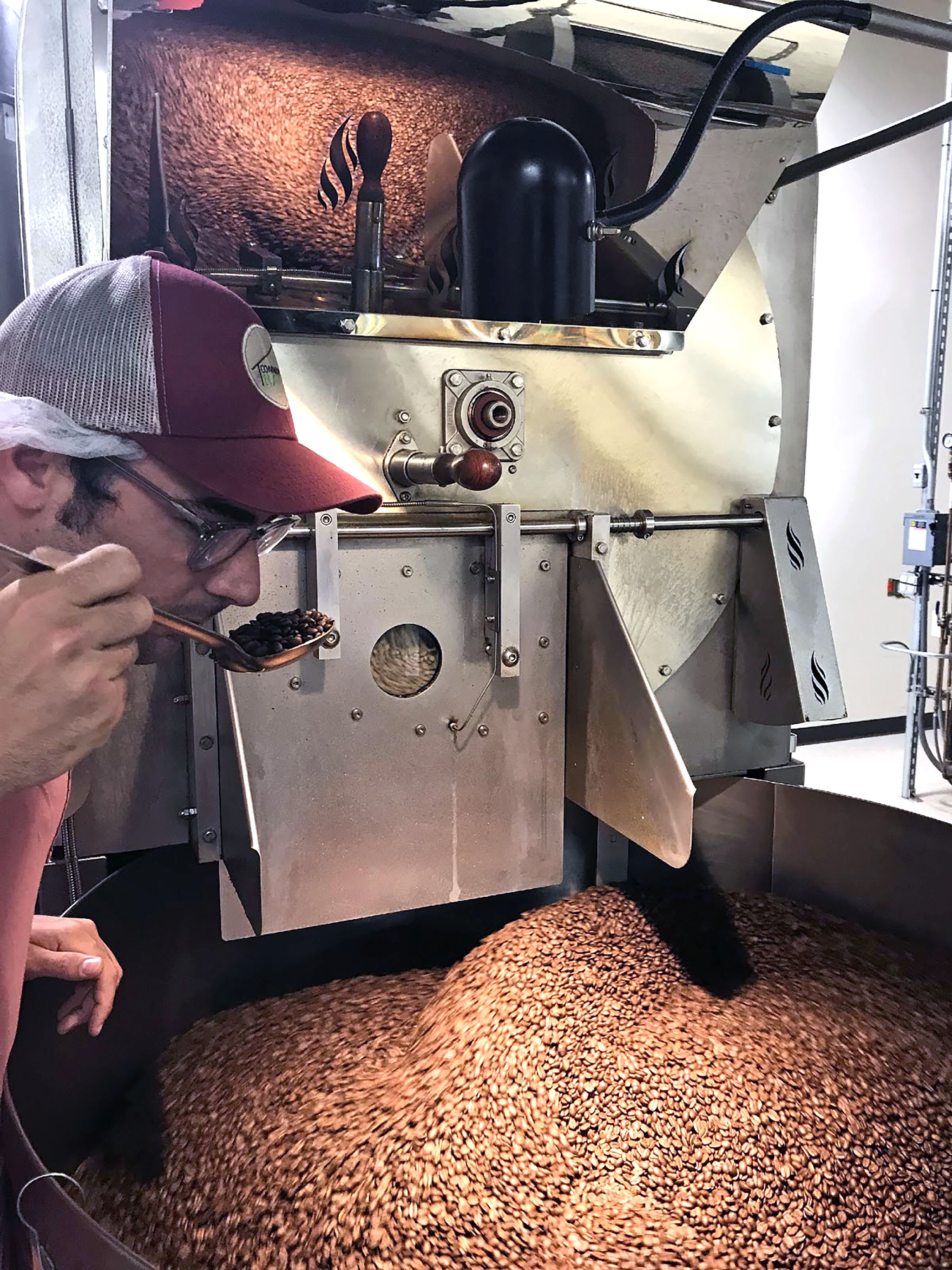 We are parents and grandparents, artists and musicians, quilters and knitters, welders and carpenters. We are sugarmakers and volunteer firemen. We golf, ski, kayak, bicycle, and do Sun Salutations. We swim in the rivers, hang our laundry on the line, and wear wool. We read paperback books and write letters in longhand. We stack our own woodpiles and we attend Town Meetings. During lunch we work on jigsaw puzzles and crossword puzzles together.
We love roasting coffee for our friends!
We'd love to hear from you!
Email us: friends@vermontcoffeecompany.com or find us on Facebook, Instagram, Yelp, and Twitter.