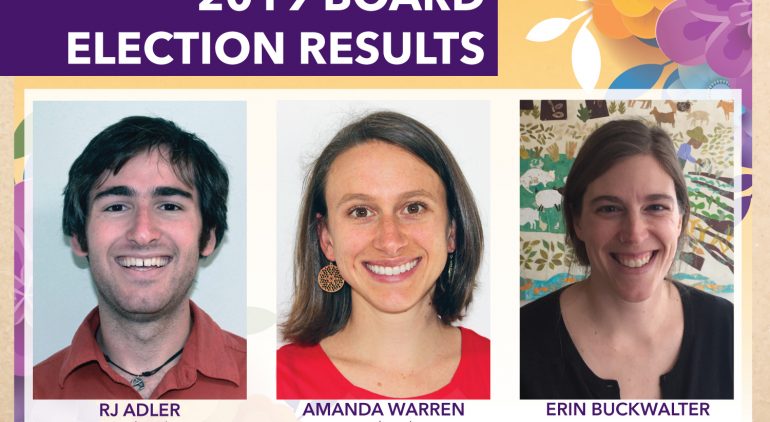 The Election Results Are In!
The votes are counted and the results are in! If you made it to this year's Annual Meeting, you're already in the know about the election. But if not, here's a quick synopsis of how it went:
Please welcome newly elected Board Member Erin Buckwalter. Erin has spent her adult life working and volunteering in the Vermont food system and is passionate about connecting with people through food and agriculture. She is the current Market Development Director at the Northeast Organic Farming Association of Vermont. To learn more about Erin, please see her candidacy statement in our Annual Report.
Also, please welcome returning Board Members R.J. Adler and Amanda Warren. We look forward to working with you again this term!
This year, Co-op Members voted to Update our By-Laws. The votes were overwhelmingly in support of the recommended updates (see Annual Report to reference these) – with 97% of the votes returned in favor of the recommended changes.
Thank you so much for giving us your input, submitting your vote, and doing your democratic duty as Co-op Member-Owners!