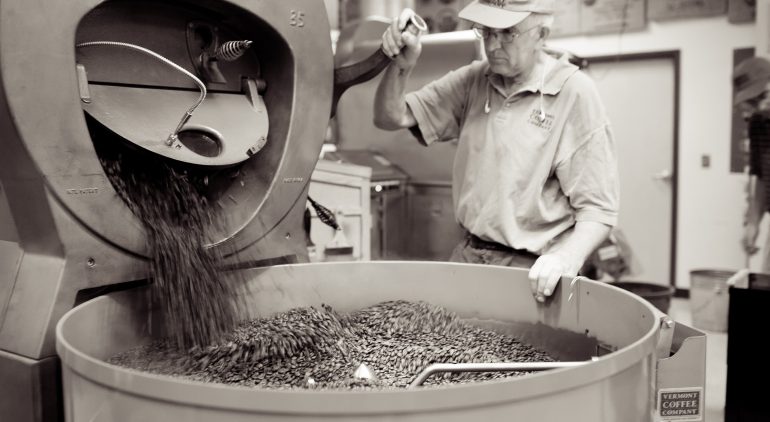 Spotlight on Vermont Coffee Company
We're casting our Co-op Spotlight on Vermont Coffee Company this week to spread the love for this small town coffee roaster located right here in Middlebury, VT. Member-owners can enjoy 20% off all Vermont Coffee Company products from August 31st – September 6th, so it's a great time to stock up and save. Read on to learn more about this fantastic local business, their passion for great coffee, and their latest adventures in community theater.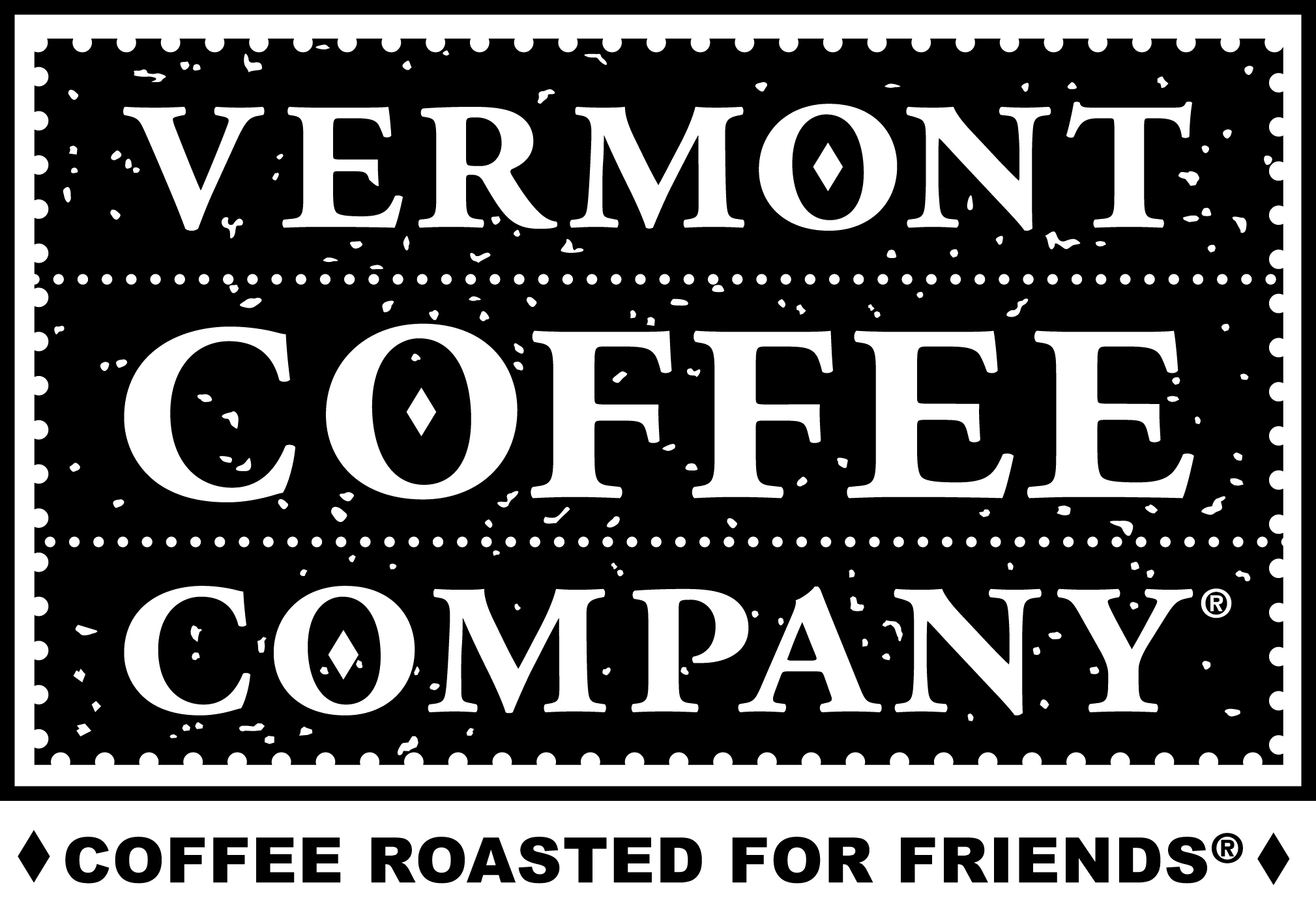 About Us
Vermont Coffee Company is a small-town roaster located on Exchange Street in Middlebury, Vermont. The big flavor and complex character of our coffees are highlights of our unique style of slow-roasting our beans in small batches, that we have perfected since we began roasting in 1979.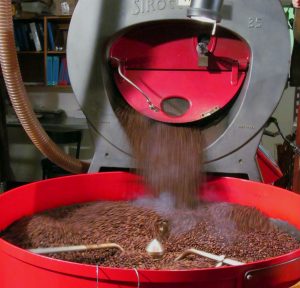 All of our beans are certified organic. We source them from the great coffee-growing regions around the world, and we seek out big flavor and bold character in the beans we choose. We treat coffee like produce so you can enjoy it fresh. The coffee is harvested at the peak of freshness, we receive it when the beans are green, then we roast to order and ship daily.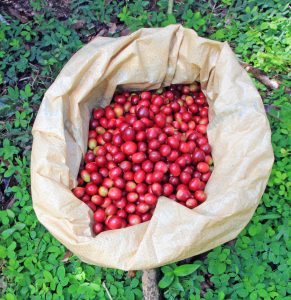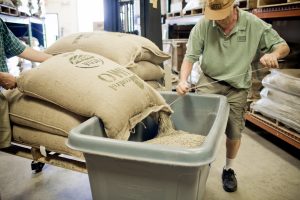 Have you visited our cafe? We're open Monday – Friday from 8 am – 2 pm, serving fresh-roasted coffee and espresso drinks, a simple breakfast and lunch menu, grab-and-go items, or coffee by the pound. Enjoy free wifi while you sit and relax, or meet with your friends & co-workers!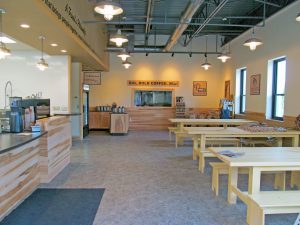 Our motto, "Coffee Roasted for Friends" is more than a slogan, it is really our mission. Coffee is a social stimulus that brings people together to share ideas and stories, and when people come together, a community is formed and friends are made.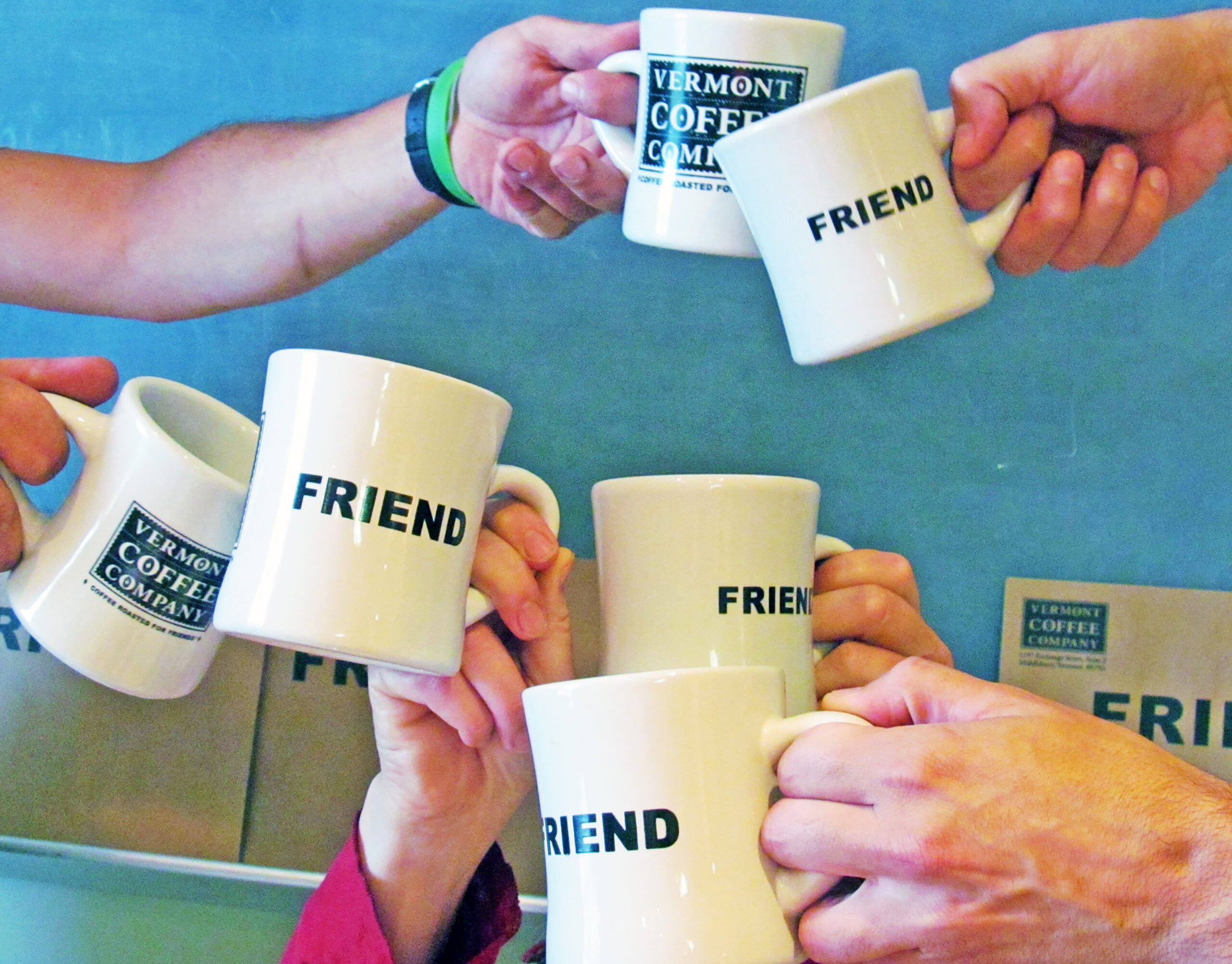 A Note from Founder & President, Paul Ralston
I love coffee. I love making it, drinking it, and sharing it with friends. I like exploring new coffee crops and origins, "cupping" the samples to find the best components for my blends. I particularly enjoy roasting the beans to bring out the best from each batch.
All the coffees we buy are certified organic and fair trade. While on their own, these aren't 'quality standards,' they are standards for a higher quality of living for the farmers who grow our coffee. We believe farmers who are paid fairly can afford to grow quality crops, and that has been our experience. Click here to read 'Our Organic, Fair Trade Policy'.
We don't offer a huge number of coffees. We specialize in a narrow range of Big, Bold coffee. We roast for decisive people who know what they want and want to brew it strong!
Coffee & Theater
In July of 2016, Vermont Coffee Company embarked on a new phase in their adventure – community theater! The Vermont Coffee Company Playhouse is a 70-seat theater located within their existing space on Exchange Street, complete with lighting obtained from Middlebury College and a hand-made stage constructed by Ralston. The space has an industrial warehouse vibe, creating a comfortable, accessible atmosphere.  They recently hosted a debut party and performance directed by and starring Deb Gwinn, wife of VCC owner Paul Ralston.
Gwinn will serve as artistic director of the playhouse. She is known locally for directing 18 seasons of Shakespeare in the Barn at Mary's Restaurant at the Inn at Baldwin Creek in Bristol.
"Our whole thing is about bringing people together," Ralston said. "What do people do in communities? They talk; they eat; they do art; they share their creativity."
Ralston hopes to host events at the theater at least once a month, and sees the theater as part of Exchange Street's renaissance. He'd like to see the former industrial thoroughfare become a vibrant arts and culture hub, much like Pine Street in Burlington's South End. Be sure to check out some live, local theater in this great new space!