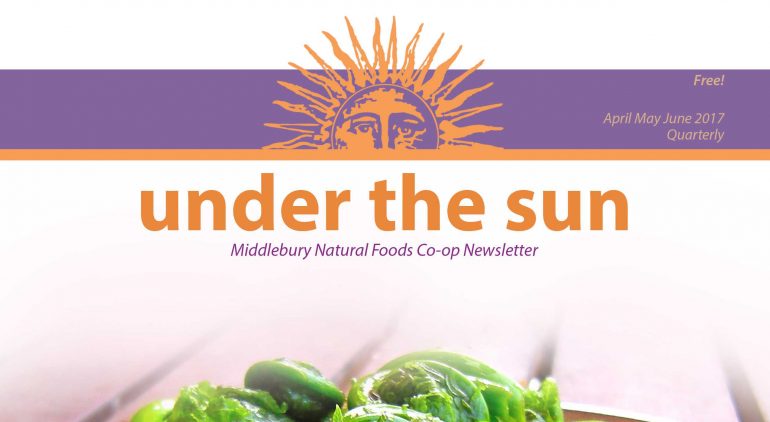 Our New Quarterly Co-op Newsletter is Here!
We've made some changes to our newsletter, and we hope you'll like what we've done.  Check out Under the Sun right now in your Co-op E-News, view it on our website, or grab a hard copy next time you're at the Co-op.
What's new?  A full-color newsletter featuring articles from staff, our Board and the local community.  This quarter's newsletter celebrates one of the Co-op's "Ends" (the reasons why we exist!) – Environmentally Sustainable & Energy Efficient Practices.  Inside, you'll learn just how "green" your Co-op really is and how we'll improve on this with Expansion.  The e-version is web-optimized, so you can click on live links to take you to even more information than the printed version.
We always appreciate your feedback, so please share your comments and questions at marketing@middleburycoop.com.